Listening to the #mainstreaming of the 3 protocol mess, we have a building signal-to-noise issue. We need to push signal, so good to think before you share something that is likely more noise on this subject.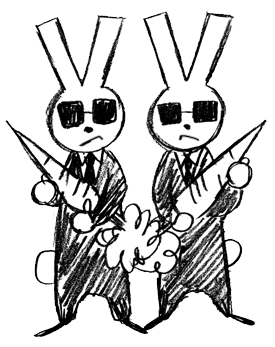 As a way out of this, I have been pushing bridges for a while as they are the lowest common denominator and can be built and implemented "permissionless" to allow people to cross #4opens protocols. "Permissionless" is important as the is no way you would get consensus to do this, without adding much more mess. Technically people codeing the protocols are bussey with tribalism to focus on cross protocol interop… or they would not be building a new protocol
The advantage of a bridge is you do not have to get the codebase to change their project – it's just a relay that connects one protocol to another, "permissionless". Nobody has to federate, they can unfederate from a relay if they don't like it.
It's a BAD, good tech solution, and likely the best we can do to mediate the current squealing mess our #fahernistas make.
All the projects are actually kinda good, they are mostly #4opens and #openweb native this is a BIG move away from the #dotcons so good – TICK
I find it less messy to talk about the "protocol wars" of #bluesky #Nostr #activertypub from a social understanding.
They all share #4opens #openweb tech, so this is a win.
Where they differ is in the "culture" they come from and push.
#bluesky comes from surveillance capitalism, it's from the #dotcons 1 and has meany of the same assumptions, just "better".
#Nostr comes from the #encryptionists and #bitcoin bro crew and suffers from being from this mess.
#activertypub is #openweb native and comes from the #4opens traditions the whole software world is actually built on.
For us guys building on #activertpub, it's important to keep focus that the #Fediverse was built on "trust" and will likely fail fast if we move to building it on "fear"