Content with tag diy .
A basic solar power setup for summer laptop use and winter lighting
Here are a list of components you could use to build a basic solar power set-up for powering a laptop in the summer, charging a phone and LED lighting. In the winter it would provide lighting and basic phone charging but would have problems keeping a laptop running. The images and links are just examples, you would need to research at time of buying for best cost/utility of components. Am up for consultion on this.
DIY setup
The panel goes in a sunny location (high up and out of the way) with no shade, the cable comes down to close to the battery (make up the connectors for the charge controller) connect the panel to the charge controller and the controller to the battery with as short wires as you can manage. Then the battery to the 3 way splinter, plug the 12v cigarette lighter plug into the splinter for laptop and USB charging. Wire up the LED light strips with cheap wire to the battery with a switch. Then connect the voltage meter to the battery its very important not to run the battery at less than 12v as it will permanently degrade its function after a while. Try and keep the battery full charged at 12.6v if you can, to do this it is best to use the power during full sun in the middle of the day and not at night, if you store the power to use latter you can lose as much as 40% of it...

100w solar panel from under £100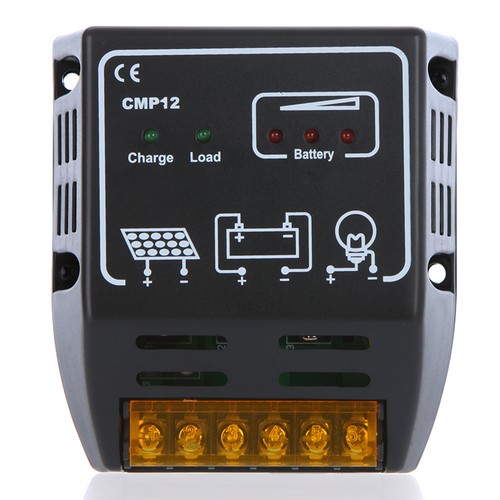 Basic Solar Charge Controller Solar Panel Battery Regulator under £20 (a 10amp charge controler is fine)
*** you will need to get the correct conecters for the cables for the charge controler you buy ***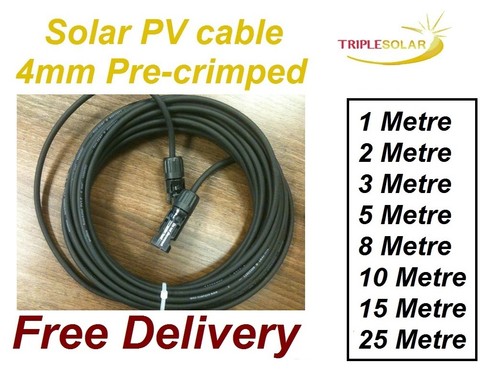 Pre-Crimped 4mm solar panel PV cable MC4 Connectors x2 around £15

\
12V 110AH Leisure Battery at under £100 you could just use a old car battery, but it would degrade in 6 month to a year depending on use.
You need a "lug" to put on the top of the 12v battery to screw the connectors two and rings to put on the end of the cables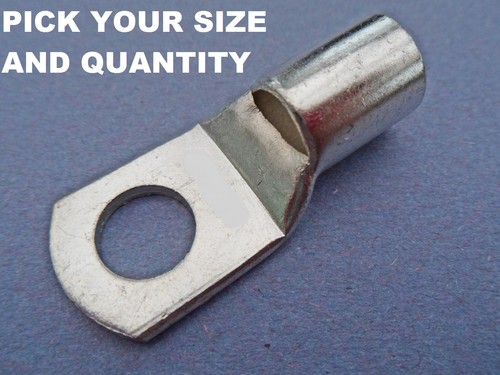 COPPER TUBE LUGS CABLE CRIMP TERMINAL

BATTERY LUG TERMINALS around £10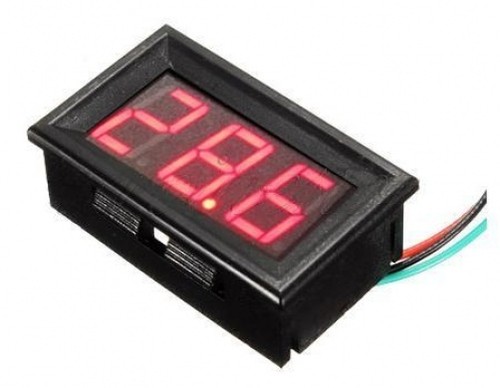 LED 12v BATTERY VOLT VOLTAGE METER MONITOR about £5
To connect things to it you need:

MULTI SOCKET CAR CIGARETTE LIGHTER SPLITTER USB PLUG CHARGER DC 12V under £10 you would need to cut the plug off and directly connect this to the battery (remmber red (white strip) goes to + and black to - if you do this wrong ones you burn out the USB sockit)

You need to make shore the 12v power suppy you get has the right tip conecter for your laptop £20-30

If you need to charge more power hungery USB devices around £10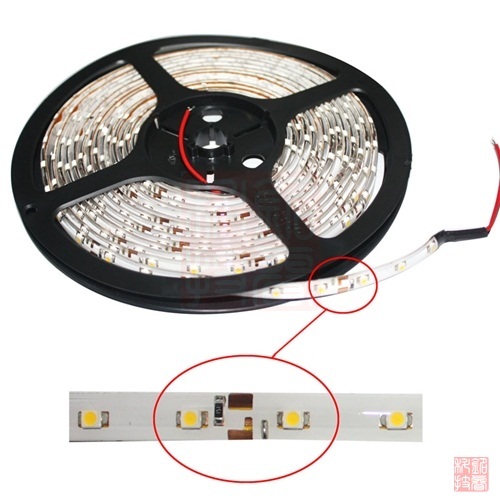 Warm White LEDs Waterproof Flexible Strip Lighting12V, best off buying these from hongkong (less than £15) then cut it up to fit the space.
Conclusion
This would come to £200-250 with out the battery and take a day to put together with basic soldering/crimping skills. Probably a day to order from ebay and Amazon.
IMPORTANT
* use a volt meter to check polarity when connecting cables
* use your nose to smell for burning and look out for heat
* never plug any 12v components directly into the solar panel with out the battery in between (apart from charge controller)
* don't run the battery under 12v for any length of time
* keep the battery full charged as much as possible
* in the summer make shore the battery is in a well ventilated space as it may produce explosive gases
* in the winter make shore the battery doesn't freeze
* to conserve power run your laptop with its internal battery disconnected
Work to do before painting the outside of the boat. Reparing dings, scraps and dents. Filling in the missing grounting on joins and waterprofing leeking nuts and bolts.
How do we organise from 19/09/2009
This was copied over from the visionontv process page:
This is the process of the visionOntv affinity group so far (an affinity group is a trust network)
At the core of any affinity group is a core/periphery relationship and a usheraly unspoken way of moving between them.
At base, the project is DIY for core crew:
* For simple changes and improvements, just do it. If you think people should know, e-mail them.
* For major changes (e.g. changing key text on the front-page), run it past people first, including those who may disagree.
* There should generally be time to put up everything you can as a draft to the wiki page so others can have input. For really big changes, talk to everyone, and call a meeting if people feel it is needed.
* If someone keeps fucking up and ignoring the process call a meeting.
* When the project has grown start a weekly online meeting for people to update everyone on what they have been up to. And as a way into the affinity group.
Do everything you can in public (ONLY stuff that needs to be is ADMIN only)
If the trust network breaks down, and they do sometimes, then people should do different projects. And by doing well in their project re-build the trust based on common understandings. Trust is built by doing core things that need to be done and lost by talking about doing things or just taking up time and space with no outcome. If anyone is terminally annoying then in the end they will go away - it's best not to feed the trolls.
Solar Vagabond - escape the rat race
You can run IT equipment with renewable energy. Would you like to escape the rat race and move your office to the hart of nature, deep in a old growth forest, camping on a beach. Anywhere the is sun you have a power source.
In this video I take you through how to set-up a basic portable solar set-up to power a laptop. The cost is around £300-400 for a DIY build.
Find out more at http://hamishcampbell.com/gadget
What is a Rainbow Gathering?
The corrected welcome sign from the European Rainbow Gathering 2012 in Slovakia
(click on the photo for bigger image)
"The largest non-organization of non-members in the world. We have no leaders, and no organization. To be honest, the Rainbow Family means different things to different people. I think it's safe to say we're into intentional community building, non-violence, and alternative lifestyles. We also believe that Peace and Love are a great thing, and there isn't enough of that in this world."
Is a good discription of rainbow gathering from Benoit Paillé
Why do activist media? from 17/09/2009
This was written as a reaction to activist focus on getting traditional media and the growing trap of corporate social media.
Why do activist media?
To do an action and not be able to communicate it is almost not to do the action at all.
* You need a photo of the spanner going into the works
* You need a photo of the campaigners going over the fence.
* You need video of the activist saying why they did it
* You need a picture of the target and the target at work
All these things are needed to communicate why, what and when the thing happened – if they aren't there then the public affect of the action will be but a fraction of what it could be.
The economic damage of the spanner going into the machine will be real, but the inspiration of the action is in many ways as important as coverage like this is probably the resion/motivation for the current action – and it is only a series of actions that will change society not isolated and invisible single actions. Using media to amplify your message is key to the content of your action.
You could invite mainstream media along
* but they likely won't come
* they will tell the target and/or the police
* they will not be part of any illegal activity so wont get the shoots they need to tell the story.
* when you are done a editor higher up (in hand with there lawyers) will change the message to be something you will not only be disappointed with but probably furious with – it's the nature of mainstream media to misrepresent any social change activity that isn't sanctioned by the mainstream, this is unlikely to change.
Media is key to the message, all media is good media, but some is more useful for radical purpose than others. Lets make DIY work and make our own media.
A conference we organised - DRAFT invite from 06/04/2009
The confrunce venue was evicted just before the event! so it when't ahead in hackney instead.
The Media is Dead, Long Live the Media!
May 8th-10th - new media conference on Raven's Ait Island.
The imminent commercial collapse of mainstream media, and its replacement by PR-driven news, threatens the journalistic integrity and independence necessary for a free scoiety. The next generation could be without the 4th Estate.
<<media crises links and txt>>
And new media has not realized its potential to fill this space.
Old media and new media need to gather together, sharing skills, resources and experience to create the media of the future.
We invite:
Traditional media people
Alt-media people
Media students
DIY culture practitioners
Indymedia people
Documentary filmmakers
Print journalists
Radio journalists
The conference will concentrate on the audio-visual side of media, with space for break-out groups for print, radio and web.
The space: an eco-conference centre on an island in the Thames 20 mins by train from central London.
We have a large hall, a cinema room, and 3 conference rooms. There is basic crash space for 40 people over the weekend. The conference will be run on an "un-conference" format, and will be funded by contributions for the space and meals over the weekend.
The conference is organised by visionOntv (http://visionon.tv) – an undercurrents project (http://undercurrents.org) <<bio>>
To book a place <<make a everbright account>>
To add ideas for the conference, contribute to the wiki or contact training@visionon.tv
The space:
You are very welcome to stay overnight to make the most of your time at the gathering, but we understand if you cannot.
There are three dorms of 6 beds each, and plenty of additional space and mattresses for camping. Please bring a sleeping bag.
A large vegetarian kitchen is available. Gathering participants will be asked to volunteer to create wonderful meals. If you have special dietary needs, please bring food with you.
Outline Agenda
Friday
From 5.00pm – social time
7.00 Dinner + go-round to introduce everybody
8.00 Film screening
Sort out accommodation
Networking
Saturday
9.00am Breakfast
10.00 Workshops
1.00pm Lunch
Afternoon - Workshops
Including practical rapid-turnaround film making
7pm Dinner
8pm Film screening + editing
Sunday
9.00am Breakfast
3 workshops (one practical on island, gardening, tidying etc)
Lunch
Show our finished films
Social time (some people might head home)
Monday
A few people stay to clear up and help with space
F***K off and do it your self page from 13/10/2010
F***K off and do it your self
This is a humorous response page to many quires we get.
This project is radically decentralized so you will be continuously disappointed and dis-empowered if you keep asking permission before you do things. LINK
And if you continuously need the "centre" to mediate communication between you and other members of the project then you will achieve very little and leave disappointed. As the "centre" will not do this beyond the first contact and occasional chase-up.
Its up to YOU to fallow things threw, we fallow the philosophy of "fail, then fail better" as a creative strategy, so the only way to keep involved is to embrace this.
So "just do it" to quote the famous capitalist enterprise (;
Were do I come from politicly?
Thinking were we come from... mainstream bohiminasm, hippy drop-out culture, Greenham, CND, vagabond, labour party, student, squatting culture, protest camp culture, DIY community group organising, undercurrents, internet utopian's, Anti-GM direct action, coupuratewatch, risingtide, indymedia, summit hoping, anti-war direct action, mainstream alt-tv, rescuing/ running a community centre, European social forum/SWP, visionontv, climatecamp, Rebelus Media Confunce, occupation movement...