Content with tag altmedia .
Some questions came out of the last grassroots media gathering about OMN
Questions and draft answers
in terms of what I don't understand it is what do sites specifically have to do?
* At a basic level very little.
- output an RSS feed of their articles/videos/podcasts (most sites do this already)
- grab a sidebar embed code (or CMS plug-in) then configure it with interest tags
- modify/refine their tag embed as needed, if more involved re-tag content items
- there are more complex roles, running an aggregator, for instance. This is an open distributed global job.
* And what help does this network provide.
- publish once and appear on 100's of sites
- much higher viewing numbers by pushing content in front of interested audiences
- posts going "viral" outside of Failbook and Twitter
- co-operative categorisation of meta-data is a side affect of the OMN
- HUGE linking of alternative media
- HUGE redundant/distributed backup of all grassroots media OUTSIDE the transient corporate "cloud". Our history will be much better "archived" than the dotcoms.
- looking into the future: the grassroots builds and helps to define the "semantic web" - that is web03 in dotcom thinking.
- be part of the future not just a trailing edge transitory past.
* I recognise the plan is to open up the internet (i am still unsure what a portal is btw) so people aren't just going through facebook, google and twitter to find streams of information.
- The internet is inherently P2P. Each computer is the equal of every other. In theory your iphone is the same as far as the internet is concerned to the whole of google. it is core radically horizontal.
- This has been reshaped into a client- server internet were you are a small you – big them. This needs describing better.
* I gather from what is written that there is some sort of categorisation that is going on and mutual promotion in this plan for an open Media network and that some people's sites (the aggregators like ourselves) would key to that promotion and categorisation, but I can't really work out how that works, how the media provider benefits, what the media provider has to do, and what does the average punter get and what would it look for them.
- It's a folksonomy based on open tagging. The original publisher can tag their content, aggregators can re-tag content, end users with embeds/plugins can retag.
- this taging is synched across the OMN thus feed flows will update in (semi) real time.
- the embeds (plugins) and feeds tagging are based on boolean logic, thus you can have + and – and AND etc
- there is a social side to the project (the 4 opens). With tagging there is an etiqette - it's socially acceptable to add tags to re-direct flows rather than remove tags (though mis-tagging can of course be changed). This side needs talking about more.
* I am afraid it sounds like a really good plan, based on evidence and solutions to existing to problems, but it is too vague specifics for me to understand what it is.
- There is a huge hole in the technical knowledge of the media producers. There are social norms against the 4 opens. This project flows against mainstream geek culture.
* Everyone is going to ask
* what do I have to do? how does it help me?
- This is so obvious to me that maybe some one else needs to write this.
* What will it look like?
- on the surfice very little will change, but grassroots media will have the potential to surpass the dotcoms and failing traditional media much like the original indymedia project did in its early days when its page views matched the BBC on big days of action.
* how will it help others?
- Traditional media is practically dead as open media, and grassroots media is hopelessly individualistic, short lived and disconnected to replace this faild traditional media. The social media dotcoms are about social control for private profit – then socal control for political control.
Looking at the tech and organising of UK alt/grassroots media
How meany sites link to anuther alt/grassroots media sits. from this list of 38 UK sites only 2 link to anuther site.
Many people find it hard to understand the underlining understandings that push projects based on flow and linking such as OMN and openweb. Here is a short list of activish projects.
Silo
Is a place for holding/hoarding closed data – this is used by the #dotcons to extract funding form "free users" when mainstream/alt silo projects finish, as 99.9% do, the data varnishes and is lost, and in this the effectiveness of any alt building is diminished. Silos do not use open licensing for content re-use. Just about every alt/grassroots media project is a silo. It's about capturing data. Its obvious that this is a unthought through issue of "churning"
Portal
Is an idea that you can be the big one, all the small fashionista websites aspire to be the big one and by doing this they are working to the logic of the #dotcon and working against the logic of the openweb. They are building a project to lock there users into their project. Portal and silo are overlapping (but different) ideas for building web projects. In the mainstream, Apple is a prime example of this working. In the alt/grassroots almost all alt/grassroots media projects are portals. It's about capturing users, just as silos are about capturing data. For a left wing group this looks much like "recreating the Soviet Union" the one party to rule the state.
Dotcons
Are for-profit data silos in the old days working as portals, more recently they are building out siloed networks as a pseudo networked portal. Its both sad and bad that many alt media projects unthinkingly aspire to be #dotcons
Link
Is where ALL the value is on the open web. Without links content has NO VALUE. This is a obvious statement, its hard to understand the the lack of understanding around this simple thing.
RSS
Is a grassroots web standard that is still at the base of many of the dotcon world but is being pushed into the background of the openweb by building silos/portals in the grassroots/alt. RSS is like an open LINK with added data, thus adds value to the web. Its a powerful open tool that we still have. An API is like a geek control freak super power of RSS - the problem is in the complexity/control freak bit...
Geek
A subculture that is control/obscurity and more recently technical solutions to trust (wraparound right) this has always been a closing force on open projects. This helped to strangle the original successful alt/grassroots media projects and is pushing for the shrinking of the open web.
Fashionista
The unthinking desire for new/innovation/conformity. A wider subculture that churns the growth of alt/grassroots so little can grow beyond seedlings.
NGO
Are greedy dispoling of resources both human and money. The liberals that use bureaucratic funding to push out the geek/fashernista agendas over alt/grassroots projects. These are uneasy friends and clear (invisible) enemys.
Network
Is both a technical thing of wires and frequency and an understanding of mutual aid and of "diversity of strategy". It's native to the openweb and should be at the base of any alt/grassroots media project. In the closed #dotcon the widespread use of A/B testing is a pail controlled shadow of this.
4opens
wikipedia is an example of this. It's basic stuff open source project stuff. LINK
Looking at the tech and organising of UK alt/grassroots media. Do sites link to other alt-media projects? Do they support/display openweb standards (RSS)
First DRAFT (please message me with corrections/info)
the canary
Has a RSS feed, regular updates, copyright group silo, it has no outside linking
Reelnews
UPDATE: site back online, no visible RSS but can find a hidden one. Its likely copyright and a silo.
(Their website is hacked/down so posted the #failbook link used to have RSS and regular updates. Anyone know what's happening? Update they hope the site is back online soon.)
Real Media
UPDATE: website back online copyright, no visible RSS feed but you can find ones. Its a a bit of an aggregater but has been suffering from poor spam control. Its pretty much a portal/silo – but could be more.
(They used to have an interesting website for the tec used, but it ended up being just a silo, they look like they are rebooting? Maybe a another silo? we shall see.)
Update they are rebooting as a linking site, lets hope its not a silo.
Novaramedia
Has regular good content, RSS, they are a product of the #dotcon social media wave and good at it. Copyright/CC is not stated. The site is a silo with no outside linking
Counterfire
No RSS feed, starting to look a bit "old left" regular updates, no copyright/CC notice. A silo with no external links
The Bristol Cable - Bristol
No visible RSS feed, it kinda probably tries to obey the 4 opens maybe. It's a WP blog site in this it's a media silo with no external links.
Port Talbot Magnet
http://www.porttalbotmagnet.com/
no visible RSS feed, it mostly fails the 4 opens due to copyright, data and organising. It's a WP blog site, in this it's a media silo with few if any external links.
New Internationalist - based in Oxford
Has RSS feeds, it kinda passes the 4 opens using a CC licence for its content. It links to the visionOntv project.
The Ferret - Scotland, based in Edinburgh
Looks like the old media transitioning to the new media. No visible RSS feed or copyright/CC notice. Is trying to be "open process" looks like a WP site.
Strike! - based in London
looks like a archive of a print mag? Has a RSS feed :)
Positive News - based in London
Dated looking site, hard to read, no RSS feed and a copyright notice. A silo.
Slaney Street - Birmingham
Did not load
Manchester Mule - Manchester
Has RSS feed but last article end of 2015 so not an active site. Probably for fills the 4 opens.
Co-operative News - based in Manchester
Nasty looking site and no RSS, copyrighted, its a silo
Ethical Consumer
http://www.ethicalconsumer.org/
No RSS, copyrightish, old looking site.
Marlborough News Online
http://www.marlboroughnewsonline.co.uk/
no RSS, copyright
West Highland Free Press
no RSS, copyright, its a silo.
Star and Cresent - based in Portsmouth
http://www.starandcrescent.org.uk/
No RSS, no copyright notice? Its a silo.
Morning Star - based in London
https://www.morningstaronline.co.uk/
Has a RSS feed but its empty, copyright, silo.
Cambria Publishing Co-operative
http://www.cambriapublishing.org.uk/
publishes paper books?
Zed Books - London
paper books and online reading lists, no RSS I can see.
Sheffield Live!
copyright, has a RSS feed, looks bureaucratic open.
Blake House - based in London
no RSS, fashionable calling card website with out content, probably copyright?
Media Co-op
Calling card website with out content, no RSS, likely copyright.
Ignite Creative - based in Oxford
Calling card website with out content, no RSS, copyright.
Shedlight Productions - based in Southampton
http://www.shedlightproductions.co.uk/
calling card website with out content, no RSS, copyright.
Steel City Film and Media Co-op - based in Sheffield
https://www.facebook.com/SteelCityFAM
its a #failbook page, maybe open?
Trafford Media & Communications - based in Manchester
(mostly a printer, but also do film production)
calling card, no site.
The Community Channel
The granddaddy of NGO media, no RSS feed, likely copyright silo.
Jammu Kashmir TV
it has content, silo?
Open Audio
Has a working RSS feed
Inform My Opinion
https://audioboom.com/channel/informmyopinion
Has working RSS feed but it fails in my pod catcher, its a page on a #dotcon?
Mydylarama
has RSS feed, copyright, silo?
AMP Worcs
calling card.
A Television
Half finished calling card site.
Salfordstar
Hastings independent press
No RSS, no copyright/CC notice, a silo with no external links.
http://www.hastingsindependentpress.co.uk/
Copyright, no RSS feed, has some old school widgets which might show external links. Its a local news silo.
Corporatewatch
Has RSS feed and CC licence, no external links on front page, its a silo but better than most.
bellacaledonia
Has a RSS feed, its a silo but the is hope for it.
voxpoliticalonline
http://voxpoliticalonline.com/
its a blog in the old school sense, has RSS
evolvepolitics
its a silo with no RSS and no external links
A lot of the original links came from https://www.facebook.com/jdaviescoates
Am thinking trust needs to be brought back into media. We have been trained like Pavlov dogs to push out stuff on the #dotcons as articles catch our fleeting interest.
The are so many agendas pushing news - who is pushing it becomes as important as whats in it. We need to hold back on click bait - find a source of news we/you "trust" and push that.
If we/your not part of the solution you/we are part of the problem, "click bait" pushing is the/a problem. Trusted (new) media sources a/the solution.
None of the current alt/grassroots media projects link to each other. Message them and ask why and refuse to support them till they do #thecanary #Reelnews #RealMedia #Novaramedia is basic KISS of lefty/radical/progressive thinking.
What's the solution?
The minimum outcome a prominent small sidebar box front screen linking to other alt/grassroots project on each active project. it's a KISS no brainer and a line in the sand for lefty/radical/grassroots.
This can be done manually or as part of a bigger network project such as OMN
This is coming on. Its looking like its becoming a link portal. This is half a step, links, but it's still a portal. Flow as focues of value is not directly expressed yet, lets see how it grows
The #OMN is not a revolutionary project. Its largely a #rebooting of the past and trying to get to a place we "could have been" if we had not collectively fucked up at the second #dotcon boom (in 2010ish?). The outcome are varied, big and small, but in the "big picture" we have a semantically rich big data soup covering the alt/grassroots and alt-frendly mainstream that takes part. From this new fresh "open commons" we build real linking revolutionary projects. Though by then I am likely to have sailed away so you guys get to build that bit.
How to re-boot grassroots media to help to re-boot the open web to create real social change
DRAFT
We need to get our current dispurate and weak activist sites to link to each other, then get NGO's to do the same. Then push out news river embeds to more mainstream sites to expand the network.
This project needs to be run as a non-branded open network based on open social and technical standereds.
The social side is based on linking flows of information.
Producers
Consumers
Aggregates
Of course you can and should be all of the above, but to aid expansion and growth this is not insisted on.
The first two paths are easey, the last more complex:
* Producers, this is any web site that puts out an RSS feed, this is most sites on the internet [tick]
* Consumers, are at a basic level very easy to do using a javascript sidebar code or a custom CMS plug-in using the javascrit plugin the barrier to upkeep is slight so this can spread easily. [half tick]
* Aggregates are slightly more complex as they will need custom codeing, this all ready exists in a basic form for Drupal and Wordpress and the miro project. [needs work]
As the production side is already solved and the consumers side is relatively trivial this only leaves the Aggreaters as a steep path to take. We have a small budget to kick this off and is technically feasible.
The second part needed is actually the more complex one, how to get groups and individuals to implement open cooperative working practices. The issues that have to be bypassed/addressed/ignored:
* Geek culture is infeactured with encryption and fake technical privacy, this is fading with the victory of failbook and its fellow dotcoms and the disintegration and fading into obscurity of the geek privacy projects. But this will comeback and bite at the OMN as it grows out and builds the basic open tech. So we have to harden the project against this agenda by codeing the opens into the foundations of the project.
* The Trots and the Authoritarian tendency left jumping on the band wagon, this is solved in the same way as the geek problem as they actually share the same pathology of the 20th century illusion of control.
* NGO's this is solved by moving to fast for them to react, if we get bogged down this might become an issue of co-option. Keep moving fast.
To sum up build soled open foundations and keep moving fast.
How would the project look/feel
The open web and the sites that make it up would look much like they look today.
But the OMN project would socialise linking and sharing to create a network out of all the small disparate bits that make up the remains of this fading open web.
Production and consumption sites would gain a sidebar containing realtime updating links to "tag" based rivers of relevant content.
Aggregating sites would contain rivers of subject based content that they would sive and add value to be re-tageing. And creating meta articles linking to original sources. The feeds that production and consumption sites display would come from one of these aggreating sites.
The network would grow out organicly based on subject:
* a aggregating site could only handeal so many feeds before the human moderates are overwlemed this would lead to specialisation and a hirakey of subject aggreaters that would organicly mirror the existing real social interest groups.
* we would end up with specialisation, and a shifting network of overlapping bottom, middle and top sites which would all find ordnances and drive traffic back to the producing sites that feed the network.
* bottom sites would aggregate mostly original producer sites, middle sites would aggregate a mixture of original sites and tags from subject based bootem sites, finally the top sites would aggregate tag based feeds from the middle sites.
How would this look to the "users"
* It would be much easer for "normal" users to find relevant content on subjects that they are interested in, they would be introduced back to the open web by links on #failbook and #juduceserche engine. This growth of traffic would re-energise peoples websites and inspire the upgrading of meny moribund website projects and a move away from current hegemonic dotcom aggregation of #failbook and its siblings.
How would it affect "producers"
* publish ones and your content appears on 100's of sites driving traffic and commenting back to your blog/website and away from #failbook atel. The open web is being straggled by the pay to view throttling on these copurte silos, its a no brainier to move to escape this now. With the increased trafic you can put energy into upgrading your existen website to make it more relevant, the OMN would be active in providing the open tools and plug ins to make this happen.
What would this look like from tech prospective:
KISS open industrial standards based on trust and redundant data roll-back back functions to Handel the breakdown of trust that will happen some times.
RSS will be used as a database object exchange format, a tagging taxonermy will be used to shift and create the flows of these objects. Subscribing to tag based RSS feeds will be the bases of the trust network.
Open databases will hold duplicate meta data linking back to the original source of the RSS object.
*** the is a creative way of making the consumption of content more transparent and develop/user friendly – this will be talked about later ***
RSS feed aggregation would be base on trusted, strate through or moderated ie adding to a moderation cue in the aggregating sites.
Timeframe:
3 months to build the seed aggreaters and basic javescript embeds/plugins
6 months to build out the seed networks
9 months to major launch
12 months to being a real alternative and play a role in saving the open web.
Food for thinking:
If you think this sounds oldfaserned you would be right it is, its the basics that needs to happen to create a pool of metadate enhanced media objects. What happens after this? for ideas will add some links:
http://mashable.com/2015/07/06/why-web-design-dead/
love and dispar of alt-grassroots media
To move beyond the current dire/dead end state of alt/grassrots media we need to reboot basic KISS tech that the original open web was based on.
What is alt-media: media that tells story's about the world we live in and our every day lived lives from a different idealogical perspective to the mainstream media.
What is grassrots media: media from the bottom, made and distributed in a more horizontal way to mainstream media.
To make both of these happen we have to consciously over come a number of blocks on the media production side:
* Liberal media makers who think the mainstream can be "fixed" by individual moral responsibility and hard work.
* The old left and its fixation/pushing of vertical statues, the power games that hold us back have no positive outcome but to rarely build a individual carrear into the mainstream.
* Both of these lead alt/grassrots media to be but a transitory jumping off point for the mainstream, or more normally a run and stumble/falling repation to a normal dead end job or with drowen depression.
Blocks also come from the tech side, some dominant tendency's:
* Geek/tec culture has a dominating tendency to be a mirror of the old left in its individualistic desire for control, the whole technical fix of encryption as a social solution to state/corporatist control of the open web is a dead end example of this.
* Geeks are are in love with the "new" and they lack a wider social view leading to huge over lapping of tech projects, tech history is lilted with hundreds of tech projects that are badly implemented clones of the fashionable moment after it is well past its use data.
* Geeks do not like to work on the "old" and almost everything that works is "old" thus the pointless churning of the above point. "building on the shoulders of giants" is more like "building on the backs of piggmeys" in most open development.
* LINK
The whole love affer with the trap of #dotcon's is anuther conected subject. Both sides to this continuing failing are entwined and the solutions over lap:
Humm.. this is the hard part to describe this in a way that makes sense to real people who embed the issues above… KISS ansers coming soon if people show an interest.
The problem with alt-media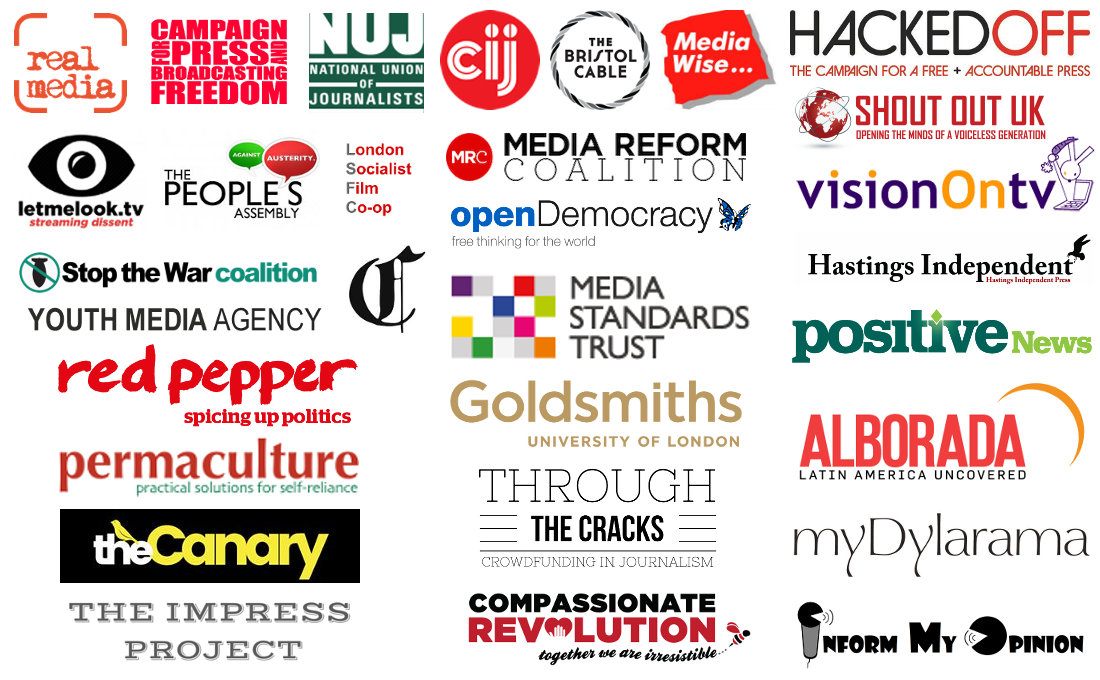 Looking at the media (or lack of media) comeing out of the media democracy festival kindaled a old train of thought:
Most alt-geeks are trying to solve a pointless problem "privacy online" anything online is in a "photocopying system" privacy is an illusion. You can get a shallow privacy by going encrypted P2P but this relays on your device - android or apple phone being secure and they aren't. to move on we have to move past this dominating geek view point.
The alt-media producers are building 20th century silos, this is such a failed strategy that it doesn't even need to be talked about anymore.
The solutions are KISS and not complex, were are the geek affinity groups to make these happen.
One example OMN
Booting up the Open Media Network (OMN)
The open web is being locked out of the closed web – with share this options replacing web-links and Facebook replacing most peoples blogs. If this continues the "open web" will wither and become dysfunctional and the closed web will grow to become the web for the majority of people. With this change the largest most successful experiment in social change by communication will die.
This is the movement we are supposed to have the LifeRay platform and linking project ready to surf http://edition.cnn.com/2013/02/25/opinion/rushkoff-why-im-quitting-facebook/index.html to quote from the article:
"The promotional leverage that Facebook affords me is not worth the price. Besides, how can I ask you to like me, when I myself must refuse to like you or anything else? I have always appreciated that agreeing to become publicly linked to me and my work online involves trust. It is a trust I value, but -- as it is dependent on the good graces of Facebook -- it is a trust I can live up to only by unfriending this particularly anti-social social network. Maybe in doing so I'll help people remember that Facebook is not the Internet. It's just one website, and it comes with a price."
As part of building the OMN we have 4parts that already exist:
* newsflash (embeds)
* link database (embeds}
* video player (embeds)
* funding site (networking)
And we have the new functionality in LR6.1 and social office to build new tools with. OK - is the a possibility on moving on this?
UPDATE:
- The funding site has some images, needs the text re-wrighting http://fund.openworlds.info/
- The video embed pages are all in place on the channal pages such as http://headmix.visionon.tv/embed
News - Ideas for ethical aggregation of content
The way forward for aggregation is to break away from the current failed strategies, and to make it "ethical".
This will need the technology that Dave Winer is pushing, amongst others: http://en.wikipedia.org/wiki/Markdown
We need a clear separation of display formatting and content. In other words, content is published and formatted on the home site and displayed there, but it is aggregated to other sites as metadata. The content is still loaded from the home site, but the formatting is "hinting", not finished formatting – the finished look and feel is defined by the aggregating site – the content (and hinted formatting) is loaded from the home site.
Thus the content is viewed from both the aggregating site AND the home site. Any edits or comments are published to and loaded from the home site. How they are displayed is up to the viewing site.
*** some temporary dynamic caching can be implemented to make scaling work, as needed ***
It's simple technology that makes aggregation real rather than stealing. How does current "bad aggregation" work? A number of ways:
1) Content is simply republished onto a new server. Comments and views are separated – the content is "stolen" from the host publisher site. This is the favourite parasitic strategy for the dot-coms like huffingtion post etc.
2) Headlines or excerpts are republished with a link back to the full article on the host site. Kinda OK but limited.
3) A silo is created and people are encouraged to publish their stores directly there, as done by projects such as Oximity. This is the most common and worst outcome.
How would what I am proposing be different? The outcome of this simple technology would be a widespread explosion of different sites full of content with radically different looks, feels, interfaces etc.
Content would spread organically. It would be placed in niche sites and good content pushed to the top sites to much larger distribution than you can get on any platform at the moment.
In my opinion, all current distribution is broken, we have to reboot.
Tools to use
Use RSS as the basis of the network to get 98% coverage of content from the project launch. And to give an easy output for other projects to build on. Existing CMS's like wordpress etc can then be used as sources and with plugins can become full members of the network.
http://en.wikipedia.org/wiki/Markdown
What would a new book on "grassroots media" look like
A thinking allowed DRAFT

Was sitting on me boat roof with a bottle of wine talking to me publisher friend about the video activism book, with a refocuses she would be up for helping to publishing it.

From my point of view it need to be based on the complete lack of current grassroots media.

So needs to start by answering what is grass roots media.

* DIY culture, bit of history
* balancing the wider picture, voices balancing, roots, steams and flowers.
* this means majority but not exclusively from the roots to balance traditional and NGO media.

Building networks (ecosystems) - (the flower medow whole)
* the value of the open web (the soil)
* use and abuse the spiders web of corporate "social media" and hosting (the bugs)
* linking and embedding aggregation (openmedia network project) (the growth)

How dose it differ from:
Traditional media
NGO media/Community media
"new media" and "social media"

[we need to briefly slorter each of these]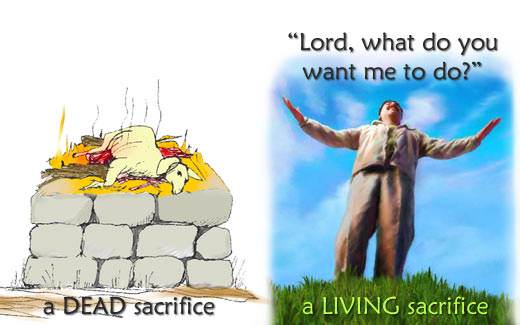 Then all the video templates and how to's etc. The body.

Then at the end a chapter on sustainability in the "sharing age"
* monetisation is distributed and DIY (not centralised) sharing gets you distribution its up to you to sought out motorisation if you wont.

Then need a concushern rallying cry that people can/should rebuild a "unbranded" network.

To recap as a old testament biblical epic

Build a alter to the grassroots
Saluter the failings of the past as a blood offerings

Then temple workshops on the "cult" ways

Concluding with a fable on cult responsibility's

Ending with lift our voices in song to a courus of how the world should be.

The is a possible schizophrenia here were it makes sense to dull the book down to expand the audience to the NGO's and education as they have the cash – but then the would be little difference to the other 3-4 failed pointless books out their facking and selling out "grassroots media" to "publishers". That would be both sad and bad outcome.
After thought:
ie.we need to nurture from were our good come from - thus a rebalenceing of values