Content with tag activist .
FAQ - why use open websites
We need to get activist to actually use alternative net infrastructure.
FAQ
Q. Its to complex to use this geek software.
A. So was Facebook when it started, almost nobody understood what twitter was for for ages – all new experiences are hard. Its actually ONLY a question of motivation then familiarisation through repartition.
Q. Activist internet site are ugly – if they just look nicer people might actually use them.
A. After bad UI is put to one side (and this can be an issue) the is a direct correlation between full user functionality and bad looking sites – you can make site look nicer by dis-empowering the user or by shaping and controlling there interactions – but freedom always looks messy just look at Facebook its one of the more messy sites out there – it overcomes this issue by good UI and familiarity – people get used to "functionality - ugliness" after they use the software every day.
Q. My activist site has no way for the "user" to be part of the site beyond limited commenting.
A. Yes activist sites are generally in the stone age of hierarchical control freakery, use sites that are web02 not web01 the actually are some projects out their. Complain to admins if the is no peer -to- peer production on an activist site, then actually use the peer production tools they set-up such as wikis and forums.
Q. Why not just use Facebook groups/ fashionable web2 site, every one is on there anyway.
A. This way leads to the death of the open internet/society LINK
Q. Can i trust activist sites with my privacy.
A. On corporate site's that most activist use, such as Facebook you can only hide from your friends not from your enermys. This is generally true for the open web in general and is something we need to understand. If you have a secret take the activist to the garden and whisper it in there ear, do not rely on any fig leafs of corporate privacy settings or promise of activist client server encryption LINK
Activist social media suicide and its prevention
Organising on Facebook is suicide for the internet and the future of our society. We need to do different and we need to do this now, luckily this isn't actuality a very hard thing to do.
The most simple/basic thing to do is to have a organising website hosted on a independent/activist server – you can ask such people as OMN for an social office organising site or network23 for a basic blog. Then to reach into (but not be controlled by) the closed walls of Facebook you can post links to your content FROM YOUR SITE to Facebook. With this you can kinda have the best of both worlds.
The second part is more ambitious and geek centred, read this link for some ideas on building tools LINK
Its important not to get engrossed in the geek/activist paranoia about security – the is non on the open web, it was designed that way and its why it has been so successful at tacking over the world in the way it has. If you wont to do anything secret or possibly illegal – do not do it on ANY activist or corporate website, that's what physical meet-ups are for.
The is a potential small exception to this statement, will talk about Per-Per encrypted connections in an other post – BUT this is not a thing to use for 99% of activist communication so not relevant here.
At a minimum all future campaigns should be using the atavist hosting and post links to inside the walled corporate internet. I can help, leave a comment here on this activist hosted site. Or try this site out for organising
Video - Faslane Peace Camp
(DRAFT) The finished film has no people in it and long shots of organising lists and the camp infrastructure rather than the issues and characters surrounding the campaigns. This might seem strange at first but its important to realise that films don't show the world as it is rather they all have a peurpures, a point of view, the point of view here is recruitment of new creative and competent people to use and live on the site.
The space empty of peopule is open for peopule to come in and fill it with life and creativerty. The song by seizetheday "thank you" is both a thanking the people who built the camp and thoughes who will come (the films audience) to keep the site open and perpusfull.
The use of long video lists of "rubish rules" and "todo list" is to highlight that that this is not just a place to party its a place of work and creativity/responsabilerty. The library and free shop is about showing that this is a sustainable alternative culture, not just a transentery protest. The language used throughout is conversational and inviting "pop in for a cup of tea, the is lots to do". The shot of the Anarchy caravan followed by the green garden is about that both fluffy and spiky activists are welcome.
The whole film is shot in bright sunshine, full of greenery and flowers to give a sense of buty/attractiveness - obversely in the middle of winter poring with rain the would be another view... The final shot of the nuculer base is a small part of the video - as its about protest camp cultures, rather than the issues involved in the campaign. Anybody who argues, and some will, about this is missing the point. With out a healthy camp the campaign in weekerend, this the film has a 2 step purpose, rejuvenation of the camp to then renew the campaign.
You really don't need a big camera to make a good film. The film was shot entirely on a Samsung note II mobile phone in 720p resolution. I shoot at this reduced resolution to help with rapid file upload as with full HD it is almost imposable to upload the huge files reliably.
-----------------------------------------
Faslane Peace Camp has been here for 30 years campaigning against nuclear weapons.

People living in all weathers, a community of committed campaigners. The camp has been a base for actions, a ecological alternative, a home for some, a eduction for many
Phone to find if the is space to stay 01436 820901 or 07511793227

http://faslanepeacecamp.wordpress.com

Just down the road is a HUGE nuclear missile base that we have to do something about...

Video: http://hamishcampbell.com
Music: http://www.seizetheday.org
Hard or Soft is the question
The are two types of security in activism (DRAFT)
The is the outline of what am talking about here http://en.wikipedia.org/wiki/Soft_security
Hard security
"hard security for traditional mechanisms like authentication and access control, and soft security for social control mechanisms."
Encryption and anonymity, hiding communication so that people can trust that there interaction is with the people they think it is with and nobody eales. in activist cercals this has a strong tendency to centralise activist infrastructure and activity around a small "shadowy" group. And history tells us this is the easiest place for state, and corporate spy's to live in these encrypted/secret shadows. Examples dailymail and Guardian
Soft security
"Soft security attempts to discourage harm and mitigate any damage, while quality control attempts to improve a product and weed out non-conforming output. The social controls on the production of Wikipedia documents demonstrate both principles, using discussion pages, accessible edit histories, policies and guidelines, in contrast to traditional document control mechanisms such as workflow and authorization, to achieve both soft security and quality control.[2]
In commercial security, soft security is often achieved through training of staff to manage the environment (1) to make disruptions more noticeable, (2) to make disruptions less socially acceptable, and (3) to create a perceived vested interest in the public.[3]"
Openness, activity streams, bring communication into the open to building trust. Using open tools so that you have a very direct and continues inside into what's going on so you can actual see and trust the popule you are working because you can see them. This builds a secure working relationship and dynamic and effective community of action. Pleapole who have something to hide stand out and are easey to see.
The is a case for hard security in activism and we have tradition to facilitate this - phone, meetups, affinity groups etc. the problem am highlighting here is the online infrastructure that we use to implement so called hard security in activism are almost all based on clinet server infrastructure which in hand with the geek obsession with hard security makes the admin of these centralised services into a fatel weakness - if I was a modern police spy i would be an activist syes admin running the group website and e-mail list and it is very easy to take on these responsibility and stay int he shadows.
For hard security in activism the is a much better model of peer to peer model were the is no centre, it is horizontal web of trust. this is not popular amuncest geek activism for a number of resions probably the most important (unspoken) resign is one of control. An example of a workable open source tool that activist could use is http://en.wikipedia.org/wiki/Retroshare would be good if a group of activist tried to work with this.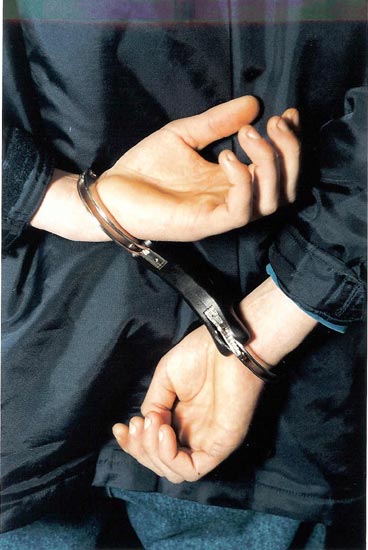 The ideas behind soft security is that the open web is simply not an appropriate tool for "spiky" organising and that most of the client server "secure" tools are pseudonymous at best and blatantly open at worst, this would be fine if people understood this but they don't and these tools are pushed on less techy people as the right this to do. This is both dangerous in a very practical sense and damaging as it makes activism much less dynamic and flexible. The tech tools activist use dampen there effectiveness and lead to a continuation of top-down working practices.
Activist hard security is currently both damaging to the movements from its dysfunctionally and from it pseudonymous. So if soft security is a much better model for MOST activist organising and is actually what the HUGE majority of activist are doing when they use facebook for organising - the question of facebook opens up a hole other connected can of worms.
Very good DRAFT wright up of these issues here http://meatballwiki.org/wiki/SoftSecurity
The memory hole in activism
The is a churning of the wheel in activism, it is part of the explanation of why campaigns tend to tern in cercals, the social change we push is often bogged down by these muddy memory's. The churning of the ground is mistaken for real movement, then activist get bored and move on to the next campaign. Its rare that the cart of activism moves any real distance.
Of course what is needed is for someone to innovate, get straw or wood under the wheels, leaver the cart out of the hole, organise a rope team to pull together, this gets the cart further along the road to where people really would like to go. Its a spark that dose it, but sparks that fall on muddy ground are soon snuffed out.
The memory hole keeps us all in the mud, it dampens the sparks that make things happen, its a churning that moves the mud in a facsimile of progress – and many people mistake the churning of mud for the moving of the cart. The failure of inspiration leads many to drop out of the activist path. The cart abandoned mired in the mud for the next group of idealistic and eager but forgetful crew to push and pull.
So the morel of this muddy and forget full fable? Please add your thoughts in the comments.
Power politics - In activist organizing prioritizes self-interest over outcomes
The is a lot of self destructive behavior in left/progressive organising, an old example the Monty Python sketch
Am looking at concepts that describe this. Power politics is a state of international relations in which sovereigns protect their own interests by threatening one another with military, economic, or political aggression.
Power politics is essentially a way of understanding the world of international relations: nations compete for the world's resources and it is to a nation's advantage to be manifestly able to harm others. It prioritizes national self-interest over the interest of other nations or the international community.
Techniques of power politics include, but are not limited to, conspicuous nuclear development, pre-emptive strike, blackmail, the massing of military units on a border, the imposition of tariffs or economic sanctions, bait and bleed and bloodletting, hard and soft balancing, buck passing, covert operations, shock and awe and asymmetric warfare.
From http://en.wikipedia.org/wiki/Power_politics
Can people think of examples of how this manifests in smaller world of activist organising?
(Psychology) an obsessive need to be in control of what is happening http://en.wikipedia.org/wiki/Control_freak This has been an issue with many groups and individuals I have been involved with in activist organising.
It was key to the decline of the http://indymedia.org.uk project and the ossification the climate camp process and static nature of the climate camp website http://climatecamp.org.uk My most destructive experience of this till recently was the organising of the London European Social Forum, and the central role of the SWP and Ken Livingston's office in this. Currently I am involved in the organizing of the http://rebelliousmediaconference.org and I would like to highlight how this process is being damaged by Control Freakery during the on going process.
RMC (Peacenews) process and "pushing the agenda"
During the first meeting I attended a single speaker talked continuously for ¾ of the meeting, constantly expressing the lack of time and the need to move on – this is called "pushing the agenda".
Taking charge of the minutes – and constantly not reporting the views in the record of people who do not fit into this pushed agenda.
Packing and controlling the agenda of each meeting, then pushing through this agenda, leaving no time or space for differing views.
Then when the inevitable rebellion happens blocking this procedurally in till it becomes irrelevant to the outcome of the project. Nitpicking might be a good way of describing this blocking. http://en.wikipedia.org/wiki/Micromanagement is used as weapon to stop productive open organising and to shut down process outside of the "pushed agenda".
Its hard to put your finger on what is wrong at the start of this process but as you go along it is soon made clear that it is a deep intolerance, a lack of trust and narrowness of vision that verges on stupidity.
As one of the core organisers of the RMC conference highlighted it is very hard to change this behaver, some back ground reading on the problems http://www.ec-online.net/knowledge/articles/control.html
Issues that make this behaver more of a problem:
* Lack of solidarity among the organising group
* Unbalance of knowledge of the core differencet approaches in the RMC this has manifested as lack of understanding of technological change.
...
The ecology of hash-tag organising (DRAFT)
A look at ideas around Ukuncut, which grew from the winding down of the climatecamp movement.
The ecology of hash-tag organising
A group of driven people get together in a pub and come up with a strategy and a hash-tag – they then build a aggregating website to display the hash-tag and self organise around it. This facilitates exciting, dramatic and dynamic actions, which draw in more dynamic and active crew, the aggregating website allows fast feedback.
Mainstream media pick this up, a group of media savey crew start to feed this media. The mainstream media coverage brings in a flood of more "liberal" activists and normal people, this swells the actions and makes them much more affective. This swerles round for a while.
The targets start to recognise the damage that is being done to them and the threat that they might have to change – and start a two prong strategy
* PR offensive to show how they are changing
* Use of private corpurtae spy's, the courts and the police to repress the demonstration strategy
The problems of hash-tag organising start here, as the mainstream media outreach has seceded in bring in many more less experienced (and more liberal) people there attitudes start to dominate the hash-tag organising space. And the more experienced activist voices are submerged in this flow. The effects of this are 3 fold:
1) Actions start to follow a narrow predictable pattern which quickly becomes stale
2) The forces of repression create strategy's for dealing with these static ideas/actions
3) The voices of change are submerged under the voices of flow, and the flow cercals to 1)
This leads to the inflexible liberal elements wilting under the focused repression and the movement stagnating and often turning on it self. It seams to me that hash-tag organising has no way out of this cyclical.
This video's distribution is damaged by the use of copyright corporate music
Please "just don't do it" as the is lots of good copy-left music out there.
As a result, your video has been blocked in these locations:
Afghanistan, Albania, Algeria, Andorra, Angola, Anguilla, Antigua and Barbuda, Armenia, Austria, Azerbaijan, Bahamas, Bahrain, Bangladesh, Barbados, Belarus, Belgium, Belize, Benin, Bermuda, Bhutan, Bosnia and Herzegovina, Botswana, British Indian Ocean Territory, British Virgin Islands, Brunei, Bulgaria, Burkina Faso, Burundi, Cambodia, Cameroon, Cape Verde, Cayman Islands, Chad, Comoros, Congo, Congo - Democratic Republic of, Cook Islands, Cote d'Ivoire, Croatia, Cuba, Cyprus, Denmark, Djibouti, Dominica, Dominican Republic, Egypt, Equatorial Guinea, Eritrea, Estonia, Ethiopia, Falkland Islands (Islas Malvinas), Faroe Islands, Finland, French Guiana, French Polynesia, Gabon, Gambia, Georgia, Germany, Ghana, Gibraltar, Greece, Greenland, Grenada, Guadeloupe, Guinea, Guinea-Bissau, Guyana, Haiti, Holy See (Vatican City State), Hungary, Iceland, Iran, Iraq, Jamaica, Jordan, Kazakhstan, Kenya, Kiribati, Kuwait, Kyrgyzstan, Laos, Latvia, Lebanon, Lesotho, Liberia, Libya, Liechtenstein, Lithuania, Luxembourg, Macao, Macedonia, Madagascar, Malawi, Maldives, Mali, Malta, Marshall Islands, Martinique, Mauritania, Mauritius, Mayotte, Micronesia - Federated States of, Moldova, Monaco, Mongolia, Montserrat, Morocco, Mozambique, Myanmar, Namibia, Nauru, Nepal, Netherlands Antilles, New Caledonia, Niger, Nigeria, Niue, North Korea, Northern Mariana Islands, Norway, Oman, Pakistan, Palau, Papua New Guinea, Poland, Portugal, Qatar, Reunion, Romania, Russia, Rwanda, Saint Helena, Saint Kitts and Nevis, Saint Lucia, Saint Pierre and Miquelon, Saint Vincent and the Grenadines, Samoa, San Marino, Sao Tome and Principe, Saudi Arabia, Senegal, Seychelles, Sierra Leone, Slovakia, Slovenia, Solomon Islands, Somalia, Sri Lanka, Sudan, Suriname, Swaziland, Sweden, Switzerland, Syria, Tajikistan, Tanzania, Timor-Leste, Tonga, Trinidad and Tobago, Tunisia, Turkey, Turkmenistan, Turks and Caicos Islands, Tuvalu, Uganda, Ukraine, United Arab Emirates, Uzbekistan, Vanuatu, Vietnam, Wallis and Futuna, West Bank, Yemen, Zambia, Zimbabwe
The Ratcliffe Swoop prosecutions caused a backlash against activist media that reverberated around the Edinburgh climate camp. We were not present at the Ratcliife Swoop, and played no part in the gathering of video there. When we saw footage posted of identifiable activists doing criminal damage, we were astonished, as throughout the history of video activism this has been an absolute "no no", without the express consent of the activists pictured. We immediately took this material down from visionOntv accounts where it had been posted, and told the Ratclifffe media team why we did so. Regrettably the footage was later re-posted by the producers to accounts outside of our control. Having said that, as of writing, we have been unable to find out any details of the prosecutions and exactly which footage was used.
But as a response I (perhaps naively) thought it might be helpful to try to do consensus/affinity group process with activist film at the Edinburgh climate camp. To kick this off, we showed a sneak preview of END:CIV on the Saturday to a crowd of around 50-70 people which sparked off a good and respectful debate about aesthetic of activist film and the old spiky/fluffy debate about effective action. People came away challenged and thoughtful.
The next day after the action on the RBS HQ we showed the rough edit of it to get feedback and make sure it was OK to put out. It was enthusiastically received but there was also a very forceful verbal attack of "you must do this" "do it now, or you are endangering activists" and a refusal to answer simple questions about "why" in exchanges with one person. Finally, after some bad feeling, I found out that she had seen an "object for causing criminal damage" being held by one person in the film. OK, that is a genuine issue, so I agreed to look at it again. I asked her to show me where it was in the film but instead she rushed off to tell everyone that climatecamptv had refused to remove the "weapon" and that we were putting out films that were endangering activists. This led later to many different groups and individuals coming along to have their say over the next day about how the film should made.
See later where this led.
I had watched the film 3 times during editing for legals, and had shown it to to a number of other trusted people. After we had packed up the screening we looked at the "object" on the video and found it to be a plastic horn not an "object to cause criminal damage" at all. Humm... a storm in a teacup you would think, but read on.
Let's briefly go through it - the film of the action had a few legal issues.
* The pushing on the bridge (possibly assault) leading to the earlier dressing-up sections (unmasked) being possibly incriminating of this possible assault.
* We had no video of the breaking of windows (criminal damage) thus this was less of an issue in the film. Nor did we have film of any identifiable possible perpetrators.
* There was one additional shot which could potentially have been "creatively" used by police to prosecute an activist.
* The bridge-pushing was problematic as all the activists were unmasked, with all the FIT team on the roof and 3-4 corporate media TV/photo actively filming. Many photos/images would be available so on the one hand it was clearly done in the open, and therefore accountable. On the other, if they were charged, our video would likely be used in the prosecution, both for and against the activists. It's an issue we face many times and it unless we know otherwise we have to have to err on the side of caution. Without the opportunity to ask them whether they were accountable thus OK to show it or not, we decided to blur this section – rendering the need to blur the early stuff irrelevant as we now had no incriminating video of this "crowd" action.
The other potentially incriminating shot was removed, at the request of the individual filmed.
After running it past the affinity group made up of CCTV/visionontv crew and some trusted legal support we left it to a volunteer to polish the final edit for showing that evening before putting out to the web. In my experience you can never run a film past an audience too many times before it's finished from both a legal and an aesthetic point of view.
The day of action was very busy, and we were all running around filming. While we were out and about a number of people came in to look at the earlier action video being edited and asked the editor to make changes – he responede to their requests and made a lot of changes to hide and obscure many details throughout the film.
When we saw the film in the evening just before the screening we were shocked. Editing a film by committee is always a disaster and the film was now an incoherent and sinister mess making climatecamp look like a bunch of criminals. We now had a film we couldn't put out. This wasn't our volunteer editor's fault, it was a problem with the process we had begun but were not around to control. To top this, at the end of the day the editor had found the people who were at the front of the bridge-push and they had made it clear that they were unhappy being blurred out as it was the best thing they had done in ages. They were willing to be accountable for their actions, so we didn't need to thus put any obscuring in the finished film.
We now had to re-do the film from an earlier version. It was dark and we were late for the nightly screening, we had one computer to gather all the films up and convert then to the right format and re-edit this film – we decided it wasn't possible to screen the action film and concentrated on showing the other 9 finished but less exciting films we had ready. We started the screening with non-action films to cries of "we want to see the action". So an old version of the action film was rush-encoded and was ready half-way through the screening. Unfortunately this contained the ptoentially incriminating shot we had earlier taken out, and was screened to about 40 climatecampers. NOT good. Another person had a very solid go at us...
What did we learn from this?
Should protesters never trust any video/photo on an action OR should they trust video activists as THEY know what they are doing?
For me, not trusting experienced video activists leads to the very real danger that through bureaucratisation it pushes the working affinity group structure underground and renders it ineffective – the option of bureaucratic/consensus process isn't an option with film which is at its best a skilled creative story-based process.
But now we have to deal with the rumour mill which quickly churned around the "weapon" / plastic horn issue. Rumour has more power than truth when there isn't a functioning media. I heard the misinformation that we had put out footage of window-smashing weapons three times while leaving the camp to get home. And that's why I wrote this post as this rumour could distort the very real pro/anti-media debate in activism which needs to happen in a constructive way.
On the subject of social media and underground/wannabe mainstream film-makers/photographers, there are very real dangers that is the subject of another post.
How we create a better, just, world with the people that are currently in the world rather than some theoretical people or class
Some NOTES
It seems to me that after living through two explosions of protest DIY creativity, the CJB/anti roads movement and the climate camp are the examples am thinking about here. The are some lessons to learn. Both of these movements were "affinity group" driven at their core, that is a smallish groups (or interlocking groups) of friends – trust networks. They then built out into much wider community's and movements.
Both were successful as long as this core – renewed itself – and rapidly fell apart when the core did not. In the case of the climatecamp the was a failed conhuse attempt to continue the organising in a open – bureaucratic - consensuses based way. Were the CJB flowed into the more political focused anti-globalisation movement – which burned out in the violence of summit hoping before becoming bogged down in the hierarchical infighting of the social forum movement.
Some thoughts:
1) the is an instinct for bureaucratic and hierarchical organising which is to strong to resist if the isn't a core healthy affinity group in place. Any successful group is likely to end like this if we take the second point into account.
2) Activist culture and affinity group forming has a strong (possibly necessary) tendency to exclusivity by lifestylism. This will exclude much of the diversity that is necessary for real sustainable changing community – be it in age, class, background, gender etc.
3) This puts a very real limit on the possibility of grassroots alternatives with the real people and cultures we are working with now.
4) the flow and use of the digital process may have a way round this by activity streams, self tagging and profiles – but this would have the cost of universal surveillances and transparent working practices – so would be a brave group of radical people to take this path in the face of possible state and corporate repression.
Where are we? Within its limits affinity group organising is fertile ground, but we need to build things out beyond these limits if we want a more humane society based on this grassroots organising. Current people, cultures and working practices do not do this yet ideas for changing this?
Why do activist media? from 17/09/2009
This was written as a reaction to activist focus on getting traditional media and the growing trap of corporate social media.
Why do activist media?
To do an action and not be able to communicate it is almost not to do the action at all.
* You need a photo of the spanner going into the works
* You need a photo of the campaigners going over the fence.
* You need video of the activist saying why they did it
* You need a picture of the target and the target at work
All these things are needed to communicate why, what and when the thing happened – if they aren't there then the public affect of the action will be but a fraction of what it could be.
The economic damage of the spanner going into the machine will be real, but the inspiration of the action is in many ways as important as coverage like this is probably the resion/motivation for the current action – and it is only a series of actions that will change society not isolated and invisible single actions. Using media to amplify your message is key to the content of your action.
You could invite mainstream media along
* but they likely won't come
* they will tell the target and/or the police
* they will not be part of any illegal activity so wont get the shoots they need to tell the story.
* when you are done a editor higher up (in hand with there lawyers) will change the message to be something you will not only be disappointed with but probably furious with – it's the nature of mainstream media to misrepresent any social change activity that isn't sanctioned by the mainstream, this is unlikely to change.
Media is key to the message, all media is good media, but some is more useful for radical purpose than others. Lets make DIY work and make our own media.
Failbook Activist's and the hamster cage
http://news.cnet.com/8301-1023_3-57471570-93/facebook-scans-chats-and-posts-for-criminal-activity/ read this and think about activism.
Why have we built all our activist networks using Facebook over the last 2 years. Leading to severe neglect and decay of our own networks. Answer please.
Programming social change
Copy Right, activist video, and Youtube
If you use traditional media in your video, music or images then it will restrict who can see your activist video. Think about this, and use creative commons music and images if you can. See the "Video blocked in some countries" notice, And these are the ones that weren't just taken down soon after upload.