Content with tag twitter .
What is the Open Media Network?
It's about human co-operation working with machine aggregation tools.
It's a stupidly simple social project using largly existing basic web technologies.
- RSS in and out via tag (with de-duping and field-matching).
This is it for the technical side of the project.
Then there is the social side: open licences, open data, open source, open process.
* open licences generally means creative commons for content and GPL for software.
* open data means that all the core data of the projects can be exported into other node databases. This can be done via the basic RSS in and out or with an export option to a basic XML file.
* open source: that all the core software of the project is free to be edited and be changed.
* open process means that the organising of the network is done in public wikis and using public tools. Activity streams makes projects transparent to user involvement.
The idea of the OMN is to re-build the vitality of the open web. The problem it hopes to overcome is HUGE.
* Applications like Facebook and Twitter have closed off the majority of people's online interactions and privatised/controled them for private gain and social control.
* openweb tools have withered from lack of use and resources.
There is currently little possibilty of an alternative to the polished world of google, facebook, twitter, amazon or e-bay etc. Many people are now talking about these issues, but the solutions they come up with are single sources, not networks. How do we make visible the value of cooperation?
The technical side is relatively easy. It's the social side that is the biggest barrier to revitalising the open web. The problem with all the failed pre-open networks is complexity and their proprietorial nature, This together with a failure of social cohesion (co-operation) has lead to an almost complete meltdown in the radical media space.
Why is the OMN different?
This is in no way a new project. Its innovation is purely in an understanding of the limitations of past projects. Over the last 10 years there have been many projects that have attempted the same thing.
Why will this work now?
It is built with existing standards - nothing is new or untested. It has an understanding of the failure of the social side of such networks. And aims to overcome this:
* the geek problem of "improving" projects and thus running the risk of breaking the simplicity is overcome by insisting that nodes support all of the open RSS standards to be part of the network. Thus if an improvement is useful it will spread and if it is not it will fade without breaking the underlying fallback tecnologies. The idea is that the network will be resistent to the failure of improvements and open to the sucess of innovation - while being robust if this for some reason fails.
* The social problem - the network is built by trust, thus will scale organically with no overarching control or hierarchy to block innovation or accress. There are no hardcoded APIs that limit and shape user involvement and data flow.
* too big and distributed to fail - opendata and node redundancy will help the network to be robust and resistent to the failure of large nodes. Also, the trust nature of the network will keep nodes honest and reliable without a central controlling athority. One part's decline is actually an opportunity for another part's growth.
* the issue of state repression. The network is a part of the open web using only open web standards. This makes it part of a project that is currently too big to fail. As long as the open web is needed by state actors and corporations the technology of the OMN cannot be shut down without shutting down the open web. If one node is shut down its job is simply taken up by another. Data duplication means that little, if anything, is lost.
* Too much concern with security limiting open process is a real danger. The unspoken question is: open process for whom? - currently we use facebook which is open procees for governments and corporations and fundamentally a closed process for the rest of us. Without open process, the trust which the network relies on is very limited. thus the growth of the network will be stunted, and it will likely wither. Open process will not appeal to everybody. But as it is fundamental, people unhappy with it should not get involved.
For the more tech-motivated, here is an old write-tup:
http://springofcode.org/organise/-/wiki/Main/Open+Media+Network
and here http://springofcode.org/organise/-/wiki/Main/Open+Media+Network+proposal
Where is alt-media and what are the issues in geek culture that stop it from having much effect.
There is no active working alt-tech and the open web that would be shaped by this open alt-tech is withering under the #dotcon push to enclose.
* 98.9% of alt-tech projects are obviously pointless.
* 1% are potentially useful but are killed by NGO/foundation funding agendas.
* .01% are useful but suffer/starve from a lack of geek focus abd funding.
There are some content projects in alt-media, but they have no working alt-tech to build out. All alt media relies on the #dotcons (Facebook, twitter etc) as distribution. Their websites are generally little more than branded portals, much like yahoo 10-15 years ago. The is minimal inter-operating between the different projects and almost no linking.
For the content producers a positive "alt-media" outcome is to play a role in old (legacey) media or move into the short lived dotcon news orgs. This is a complete failure in open web terms. In this we are fucked, and there is currently no path out within the existing projects.
Outside the existing projects, the solution to this is simple: the tech needs rebooting at a basic level. This is not a complex thing, being mostly social technology using existing open standards.
LINK OMN
The Activists - FUCKED UP USE of corporate social media
It consistently amazed me how activists walked into the trap of corporate social networking. I can understand NGO groups narrowness of focus, its were the funding is. I can understand traditional media's embracing of Facebook, Twitter and the closed ecosystem of app stores as its a perceived as a "safe" place to run from the crumbling business markets they are part of.
Lets look at each in turn:
Corporate social networking is perfect for the less radical charity's as the company's running theses networks wont to be seen to be social responsible and charity's are the perfect place to be seen to care with out the risk of upsetting sponsors, advertisers and investors.
The more progressive parts of the traditional media, such as the FT have realised the trap they leapt into when building inside Facebook, Twitter etal. And are now back to prioritising building on the open web using HTML5. The less progressive side are now negotiating from a weak postion with these new powerful gatekeepers.
10 years ago Activist media was a worldwide phenomenon, inventing and leading many of the technology and techniques that are now mainstream. But two things happened, firstly they got bogged down in "activist process" and on the other the "lifestyle of geek" open-source culture. These together slowed innovation to a stop, the functionality and reach of such new networks as Facebook and Twitter rendered this moribund activist media less relevant to new generations of activists such as the climatecamp media team. Leaving space for the NGO focus embracing of corporate social media on one hand and the manipulation of traditional media on the other as the main ongoing successful strategy.
Were are we now? I was at the party to cover the celebrate of the death of Margaret Thatcher recently in Trafalgar sq. The were hundreds of cameras both video and stills probably as many people filming and documenting as there party goers or police. But almost no radical media made it online, the was a smattering of wonabe mainstream media such as Vice and Demotix. What interested me was running into all the retired activist and the ones that now work for NGO's it struck me that the is no continuity, no new radical media, it had almost completely ended. Few small exception's to this are ourselves (visionontv) and ONN who are both small fish.
As I sead at the time, we as activist's fucked up in two ways: in wholesale embracing of corporate social media and in the narrowing of activist tec into geek lifestyle. Can we learn from this? Its time to reinvent grassroots bottom up media – its not to late.
Digital utopia digital dystopia (DRAFT)
The 20th century view of privacy is no longer valid for the 21st century world. The digital transition has ushered in a world of complete surveillance – the questions now are more about who watches who – who is empowered to watch you, not 'should you be watched'.
Let's briefly look at where we are at. Who are we hiding from?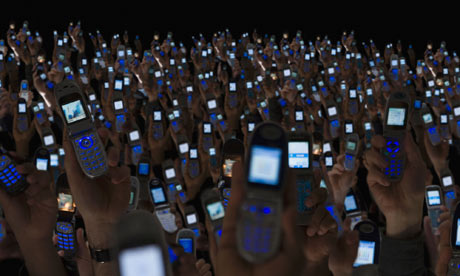 Do you carry a mobile phone?
- Your service provider will have a record of your movements to within 500m or better every minute or so that your phone is on.
- All the texts and phone conversations can easily be recorded by a 3rd party.
- If you have a smart phone it will be broadcasting a unique wifi and blue-tooth signal to all receivers as you carry it around.
- If you "lose" your phone, it will give details of all calls in and out, all texts, all web pages visited by web history and cache. It will give access to all your social networks, both open and secure, by apps and via the 'save password' option in the web phone browser. Thus someone has access to all your friends' social networks as well as your own, all the documents saved and, of course, your contacts book.
Do you surf the web?
- Every website you visit will have via your IP address a record of your location within a few km's.
- They can uniquely identify you through the browser configuration collected every time you visit a site.
- If you use a social network, then your life is an open book for both the corporations and any police government agency they provide the data too. They will know you and your social circles better than you do.
Do you go out in public in a city or town?
- Your image will be recorded on CCTV meany time's on each trip
- Do you use public buildings? All on CCTV
- They can use face recognition to identify you and track you
- Number plate recognition will track your car
- Everyone has a camera in their pockets – you are in the background of some of these millions of shots and many of them are on Facebook and Twitter.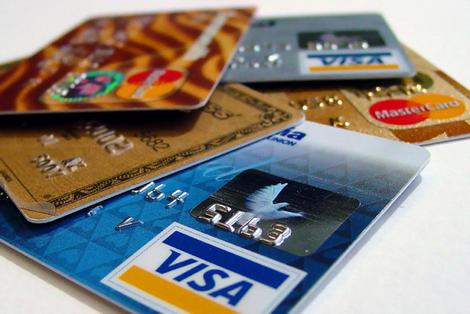 Do you use a store card, credit or debit card?
- Every transaction creates data that tracks your movements and habits.
Do you go to political meeting or demonstrations?
- The police Fit team have many images of you from unflattering angles
- The police spy in your group has video/stills and audio from your meetings
- As does the corporate spy: any group that is worth anything will have one or more of them.
Do you use encrypted communication and secure activist websites?
- The keylogger has already captured your passwords for your encrypted/secure e-mail communication so that it is open to those you don't want to read it.
- The nice site admin who helpfully builds all your secure activist websites is employed by MI5 or Special Branch, just like the helpful man with a van who drives you to the demonstrations.
- And if you think you can hide by obscuring your online life, the pattern matching algorithms will connect the dots – to reveal who you talk to, who they talk to and what you/they do.
For a comedy look at all this, the Onion is a good sources of news: http://www.theonion.com/articles/google-responds-to-privacy-concerns-with-unsettlin,16891/
As you can see all the "bad people" already watch your every move. When you try to hide in the modern world you are hiding from your friends, not your enemy. There are some cases where you can have a have a "semblance of privacy" - such as a teacher hiding their Facebook updates from the children they teach. Such limited privacy is mediated by the whim of the corporate owners – and in Facebook's and Google's case this is constantly changing.
I think it is too early to have a solution to this privacy debate, but it is high time to bring it into the wider public view. We hope this post is a vaccine that will make you a little "ill" so you can have the antibodies to fight off the worse social disease that is growing all around you.
Sparking a twitter torrent
A normal morning in Dalston, London. The visionOntv crew are slaving away over their laptops, as usual, on a Sunday morning, when I notice a very angry tweet from Jeff Jarvis, a professor of journalism in New York. Clicking on the hashtag I discover a torrent of impassioned truth-telling, of rude and direct passionate truth-telling, because the tag, which is "#FuckYouWshington", is the portal to a deluge of public fury.
"My dream is a virtual chant rising up in volume hour upon hour; FUCK YOU WASHINGTON!" Jarvis said originally, in a twitter post, before one of his followers (@boogerpussy) suggested turning it into a hashtag "#fuckyouwashington" (without the spaces and capitals). And, almost immediately, it turned into a catch-all hashtag, which people started using to share their thoughts about the media, the wars and other social issues.

"#fuckyouwashington making it easier for a kid to go to war than it is to go to college, making it easier for a kid to die than get a job" (@labgrrl)

"#fuckyouwashington for turning politics into sport, more important for your for your team to win than for the country to do what is right" (@alienrasta)

"#fuckyouwashington for telling us you don't torture and continuing to do it". (@LiberalPagan)

Sitting in Dalston we have a brief discussion about the equivalent hashtag for the UK. Deciding, we tweet:

"#fuckyouwestminster we need to take the social media conversation to the streets, UK joins #fuckyouwashington".

The results are instant.

"#fuckyouwestminster for scapegoating benefit cheats while claiming for moats and porn" (@realsociology)

"#fuckyouwestminster for selling off out public services for peanuts so your mates can make big profits at our expense" (@casi_insurgente)

"#fuckyouwestminster for cutting the taxes of corporations while rising VAT hitting the incomes of working families the hardest" (@jjarichardson)

"#fuckyouwestminster for unleashing uniformed thugs on defenceless students" (@ravensrod)

Though it wasn't so much Jeff Jarvis' tweet, it was more Dave Winer's ☮ tweeted reply that set me in motion.

"Political action on twitter is meaningless. Shut off the computer, @jeffjarvis, get on amtrak, and camp out on the mall in dc. (@davewiner )
Get off the computer and onto the streets.
The web as political ideology
Facebook is capitalism – capturing the commons and shaping it into a delusional tool for private profit.
Twitter is socialism – making everyone equal but keeping power at the centre and falling for the problem of making some people more equal than others.
The internet – libertarianism, creating a space for freedom of every action, but built without the tools for the free-market capitalism that often goes with libertarianism.
The world wide web – anarchism, radically horizontalizing access to knowledge and communication, building a commons for us all.
Old media – zombies clothed in the rooting flesh of the world of scarcity, gatekeepers holding the world from change by the fear of there stench.
Dot-com's – parasites that pray on the necessity leavings of the old world, leeches that suck and suck from the vitality of the new.
Torrents – the greedy happy tool of the hippies, affluence without responsibility.
Youtube – a prison for our collective visions with no bars on the cell windows.
Goggle - is Judas – the one who betrayes us all.
You – what are you in the digital world?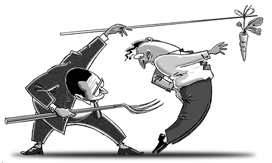 The state of video aggregation on the web
There is an issue of centralization around a single portal for different types of content on the web, and the withering of diversity of outcomes that this entails. There are a few successful implementations of p2p web structures such as blogging and RSS but they are exceptions, we have total domination of video (youtube) social networking (facebook) and micro blogging (twitter). Still audio, music, and images are less locked down, and text news is still a open platform.
One way of avoiding this locking and control is the use of aggregation, the are examples of video aggregators such as http://vodpod.com and http://www.mirocommunity.org which we both use. And the visionontv project it self is an aggregating project (with a strong focus on production to balances/editorialise the output).
BUT this alternative to centralised solutions is faltering, if we look at the wikipedia page of video aggregators
http://en.wikipedia.org/wiki/Video_aggregator
we see that more than half have closed down or shifted their focus. This illustrates how the internet is closing down to a few corporate hosted/controlled sources for media, the is a slow reaction to this coming from such events as the recent
http://live.rebelliousmediaconference.org
event and the upcoming
http://www.contactcon.com
in New York. but there is currently no reaction strong enough to counter this centralizing logic/market monopoly.
If you would like to see a open internet it is time to act.
Damping down alternative voices
This is an interesting example of why visionontv is needed in the world of social media domination the video was pushed very hard and was shared extensively in Facebook and to a lesser extent in Twitter but has only 750 views - which isn't rarely anufe to motive the continuing production of news reports (most videos get much less)
Facebook has algorithms to push up content that is advertising/branding friendly and twitter is building them. These will have a strong affect of damping down alternative voices. Traditional Social Media is no longer a way of distributing alternative voices - its time to build our own http://visionon.tv (need a link for the OMN)
We ran into the trap of corporate social networking
DRAFT
We ran into the trap of corporate social networking, and now it is going to be hard to get out and if we do have we learned the lesson not to do it agen or will we run to the worm embrace of the next fashionable thing?
This is a good post on the full scope of the project http://dangerousminds.net/comments/facebook_i_want_my_friends_back
As this post on facebook points out - only 7% of your followers will see what you post and facebook will deside which 7% see your content based on what they can hang adverts on...
This is a view of my twitter world, the algorithms know who i am - take note they know who you are too... do you and your frends know who you are?
UPDATE: this image is hot linked from the original site and it is updating so the algorithm is now following me... be scared be very scared!?
UPDATE2: try not to shoot the messenger any government or private corporate can find this information, and they do find all this about you too - i am just making mine visible so you can see it.
Were are my Twitter followers?