Content with tag activists .
Video - Faslane Peace Camp
(DRAFT) The finished film has no people in it and long shots of organising lists and the camp infrastructure rather than the issues and characters surrounding the campaigns. This might seem strange at first but its important to realise that films don't show the world as it is rather they all have a peurpures, a point of view, the point of view here is recruitment of new creative and competent people to use and live on the site.
The space empty of peopule is open for peopule to come in and fill it with life and creativerty. The song by seizetheday "thank you" is both a thanking the people who built the camp and thoughes who will come (the films audience) to keep the site open and perpusfull.
The use of long video lists of "rubish rules" and "todo list" is to highlight that that this is not just a place to party its a place of work and creativity/responsabilerty. The library and free shop is about showing that this is a sustainable alternative culture, not just a transentery protest. The language used throughout is conversational and inviting "pop in for a cup of tea, the is lots to do". The shot of the Anarchy caravan followed by the green garden is about that both fluffy and spiky activists are welcome.
The whole film is shot in bright sunshine, full of greenery and flowers to give a sense of buty/attractiveness - obversely in the middle of winter poring with rain the would be another view... The final shot of the nuculer base is a small part of the video - as its about protest camp cultures, rather than the issues involved in the campaign. Anybody who argues, and some will, about this is missing the point. With out a healthy camp the campaign in weekerend, this the film has a 2 step purpose, rejuvenation of the camp to then renew the campaign.
You really don't need a big camera to make a good film. The film was shot entirely on a Samsung note II mobile phone in 720p resolution. I shoot at this reduced resolution to help with rapid file upload as with full HD it is almost imposable to upload the huge files reliably.
-----------------------------------------
Faslane Peace Camp has been here for 30 years campaigning against nuclear weapons.

People living in all weathers, a community of committed campaigners. The camp has been a base for actions, a ecological alternative, a home for some, a eduction for many
Phone to find if the is space to stay 01436 820901 or 07511793227

http://faslanepeacecamp.wordpress.com

Just down the road is a HUGE nuclear missile base that we have to do something about...

Video: http://hamishcampbell.com
Music: http://www.seizetheday.org
The Ratcliffe Swoop prosecutions caused a backlash against activist media that reverberated around the Edinburgh climate camp. We were not present at the Ratcliife Swoop, and played no part in the gathering of video there. When we saw footage posted of identifiable activists doing criminal damage, we were astonished, as throughout the history of video activism this has been an absolute "no no", without the express consent of the activists pictured. We immediately took this material down from visionOntv accounts where it had been posted, and told the Ratclifffe media team why we did so. Regrettably the footage was later re-posted by the producers to accounts outside of our control. Having said that, as of writing, we have been unable to find out any details of the prosecutions and exactly which footage was used.
But as a response I (perhaps naively) thought it might be helpful to try to do consensus/affinity group process with activist film at the Edinburgh climate camp. To kick this off, we showed a sneak preview of END:CIV on the Saturday to a crowd of around 50-70 people which sparked off a good and respectful debate about aesthetic of activist film and the old spiky/fluffy debate about effective action. People came away challenged and thoughtful.
The next day after the action on the RBS HQ we showed the rough edit of it to get feedback and make sure it was OK to put out. It was enthusiastically received but there was also a very forceful verbal attack of "you must do this" "do it now, or you are endangering activists" and a refusal to answer simple questions about "why" in exchanges with one person. Finally, after some bad feeling, I found out that she had seen an "object for causing criminal damage" being held by one person in the film. OK, that is a genuine issue, so I agreed to look at it again. I asked her to show me where it was in the film but instead she rushed off to tell everyone that climatecamptv had refused to remove the "weapon" and that we were putting out films that were endangering activists. This led later to many different groups and individuals coming along to have their say over the next day about how the film should made.
See later where this led.
I had watched the film 3 times during editing for legals, and had shown it to to a number of other trusted people. After we had packed up the screening we looked at the "object" on the video and found it to be a plastic horn not an "object to cause criminal damage" at all. Humm... a storm in a teacup you would think, but read on.
Let's briefly go through it - the film of the action had a few legal issues.
* The pushing on the bridge (possibly assault) leading to the earlier dressing-up sections (unmasked) being possibly incriminating of this possible assault.
* We had no video of the breaking of windows (criminal damage) thus this was less of an issue in the film. Nor did we have film of any identifiable possible perpetrators.
* There was one additional shot which could potentially have been "creatively" used by police to prosecute an activist.
* The bridge-pushing was problematic as all the activists were unmasked, with all the FIT team on the roof and 3-4 corporate media TV/photo actively filming. Many photos/images would be available so on the one hand it was clearly done in the open, and therefore accountable. On the other, if they were charged, our video would likely be used in the prosecution, both for and against the activists. It's an issue we face many times and it unless we know otherwise we have to have to err on the side of caution. Without the opportunity to ask them whether they were accountable thus OK to show it or not, we decided to blur this section – rendering the need to blur the early stuff irrelevant as we now had no incriminating video of this "crowd" action.
The other potentially incriminating shot was removed, at the request of the individual filmed.
After running it past the affinity group made up of CCTV/visionontv crew and some trusted legal support we left it to a volunteer to polish the final edit for showing that evening before putting out to the web. In my experience you can never run a film past an audience too many times before it's finished from both a legal and an aesthetic point of view.
The day of action was very busy, and we were all running around filming. While we were out and about a number of people came in to look at the earlier action video being edited and asked the editor to make changes – he responede to their requests and made a lot of changes to hide and obscure many details throughout the film.
When we saw the film in the evening just before the screening we were shocked. Editing a film by committee is always a disaster and the film was now an incoherent and sinister mess making climatecamp look like a bunch of criminals. We now had a film we couldn't put out. This wasn't our volunteer editor's fault, it was a problem with the process we had begun but were not around to control. To top this, at the end of the day the editor had found the people who were at the front of the bridge-push and they had made it clear that they were unhappy being blurred out as it was the best thing they had done in ages. They were willing to be accountable for their actions, so we didn't need to thus put any obscuring in the finished film.
We now had to re-do the film from an earlier version. It was dark and we were late for the nightly screening, we had one computer to gather all the films up and convert then to the right format and re-edit this film – we decided it wasn't possible to screen the action film and concentrated on showing the other 9 finished but less exciting films we had ready. We started the screening with non-action films to cries of "we want to see the action". So an old version of the action film was rush-encoded and was ready half-way through the screening. Unfortunately this contained the ptoentially incriminating shot we had earlier taken out, and was screened to about 40 climatecampers. NOT good. Another person had a very solid go at us...
What did we learn from this?
Should protesters never trust any video/photo on an action OR should they trust video activists as THEY know what they are doing?
For me, not trusting experienced video activists leads to the very real danger that through bureaucratisation it pushes the working affinity group structure underground and renders it ineffective – the option of bureaucratic/consensus process isn't an option with film which is at its best a skilled creative story-based process.
But now we have to deal with the rumour mill which quickly churned around the "weapon" / plastic horn issue. Rumour has more power than truth when there isn't a functioning media. I heard the misinformation that we had put out footage of window-smashing weapons three times while leaving the camp to get home. And that's why I wrote this post as this rumour could distort the very real pro/anti-media debate in activism which needs to happen in a constructive way.
On the subject of social media and underground/wannabe mainstream film-makers/photographers, there are very real dangers that is the subject of another post.
Activist media and the Value of the URL link
The currency of the web is the link, so by linking to something you are adding to its value.
Regrettably, activists endemically link to corporate media and social networking sites thus adding value and power to these large multinational corporations they are in theory fighting against.
As a recent example (but I could pick almost any), at the CRUDE AWAKENING event on October 16th 2010, video producers put out links to alternative video sites:
And these links were re-posted for a while, but soon most re-postings and linking were direct to youtube rather than to the real producers' websites.
Why is this a problem? Just to repeat, linking is probably the strongest currency on the web, and anti-corporate activists are too often spending it in the mega-stores rather than the much better social/political experiences of their local cornershops. We CAN build a powerful alternative to the mainstream if we spend our linking currency wisely.
LINK to alternative media whenever and wherever you can, with a valid link (includes http:// - www is no good). If you like a film, see if you like the films around it, and LINK to that flow of films, rather than a single video. There's much more value in a flow, for viewers and for producers.
You can also embed alternative media players on your blog or website (for instance http://visionon.tv/embed) and LINK to the urls of those. This is more useful than embedding a single film from youtube.
Valid LINKS and LINKING to flows help to build alternative, non-corporate infrastructure and it's free.
"create the world you won't to see"
Activist (media) strategy is broken
This is the state of the #stopG8 twitter account as the main convergence center is raided by hundreds of police:
Using individual Facebook accounts - who sees the content they post is decided by the advertising driven algorithms of Facebook and everything they post is sent strait to the corporate and governmental agency's they are fighting against.
The website they have built is not only dysfunctional (it only allows corporate embeds of video all opensource or activists embeds are blocked - only google owned youtube works) it's a control freaks love affair and a re-creation of the Soviet Union.
UPDATE: the video embed whent up in the end https://network23.org/stopg8/media/video
What works in Activist video?
Made 2 films with nearly a million views each on youtube, in both cases part of the reason they are "successful" is because people are hating on them.
More than thirty climate activists and local residents took mass direct action to prevent excavation work on Britain's biggest ever open-cast coal mine at Ffos-y-fran in South Wales.
Many people are learning to live sustainably, without money. In this video, they discuss their struggles, how they got to and developed kew bridge eco-village.
Is the value in stirring up the past?
DRAFT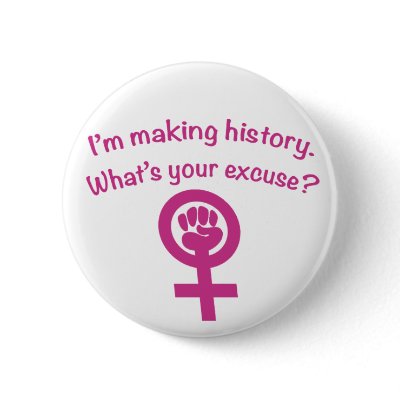 looking at the actavist groups I have been involved with. Its interesting to try and record your view of what happened and why it happened. Though as most people will have internalised a different view to yours this can be painful for thoughs who lived through this history. This rises the question of is this a useful thing to do?
"those who forget their history are doomed to repeat it" George Santayana
The is deferentially a problem of circler behaver in media activism and wider issues:
* Problem of liberal views of activist history
* Problem of activist memory hole - our web resources are transient and the backups disappear. The mentality of activists tend to be "we invented this – this is new – we are the first"
* Academics will work with authoritative sources – this is inherently biased
* ...
A brief history of activism
This is a DRAFT
#Occupy has become bureaucratised and continues as e-mail lists and side projects, not very active.
#ukuncut has become institutionalised. Still active - presser protests in conjunction with NGO's
#climatecamp The anarcho' s left and most of the rest got jobs in NGO's a few continue in other campaigns. It has run its course, the influx of liberals had watered it down till its DNA failed. The healthy ones went onto Ukuncut. Fuckup, not conspiracy sadly. A spattering of global projects remain.
(google trends not accurate)
#submedia still banging the radical drum
#Indymedia failed from the opposite resion the activists excluded other groups in till the weren't a healthy mix left. Then the group dwindled by exclusion and inbreeding till its DNA was two narrow to evolve when it needed to change with the growth of personal publishing. It was replaced by blogs then corporate social networks. Still exists.
The are still some active IMC's would be intresting to look at why some are still working?
#undercurrents burned out of funding then failed to re-new with the fund-raising charity side not feeding into the active political production side. The charity/NGO side then shrank and dispersed. Still exists
(google trends not accurate)
#schnews had some lean times but seem to have survived in the radical project Though clearly fading on this graph of web searches