Content with tag open web .
What is the Open Media Network?
It's about human co-operation working with machine aggregation tools.
It's a stupidly simple social project using largly existing basic web technologies.
- RSS in and out via tag (with de-duping and field-matching).
This is it for the technical side of the project.
Then there is the social side: open licences, open data, open source, open process.
* open licences generally means creative commons for content and GPL for software.
* open data means that all the core data of the projects can be exported into other node databases. This can be done via the basic RSS in and out or with an export option to a basic XML file.
* open source: that all the core software of the project is free to be edited and be changed.
* open process means that the organising of the network is done in public wikis and using public tools. Activity streams makes projects transparent to user involvement.
The idea of the OMN is to re-build the vitality of the open web. The problem it hopes to overcome is HUGE.
* Applications like Facebook and Twitter have closed off the majority of people's online interactions and privatised/controled them for private gain and social control.
* openweb tools have withered from lack of use and resources.
There is currently little possibilty of an alternative to the polished world of google, facebook, twitter, amazon or e-bay etc. Many people are now talking about these issues, but the solutions they come up with are single sources, not networks. How do we make visible the value of cooperation?
The technical side is relatively easy. It's the social side that is the biggest barrier to revitalising the open web. The problem with all the failed pre-open networks is complexity and their proprietorial nature, This together with a failure of social cohesion (co-operation) has lead to an almost complete meltdown in the radical media space.
Why is the OMN different?
This is in no way a new project. Its innovation is purely in an understanding of the limitations of past projects. Over the last 10 years there have been many projects that have attempted the same thing.
Why will this work now?
It is built with existing standards - nothing is new or untested. It has an understanding of the failure of the social side of such networks. And aims to overcome this:
* the geek problem of "improving" projects and thus running the risk of breaking the simplicity is overcome by insisting that nodes support all of the open RSS standards to be part of the network. Thus if an improvement is useful it will spread and if it is not it will fade without breaking the underlying fallback tecnologies. The idea is that the network will be resistent to the failure of improvements and open to the sucess of innovation - while being robust if this for some reason fails.
* The social problem - the network is built by trust, thus will scale organically with no overarching control or hierarchy to block innovation or accress. There are no hardcoded APIs that limit and shape user involvement and data flow.
* too big and distributed to fail - opendata and node redundancy will help the network to be robust and resistent to the failure of large nodes. Also, the trust nature of the network will keep nodes honest and reliable without a central controlling athority. One part's decline is actually an opportunity for another part's growth.
* the issue of state repression. The network is a part of the open web using only open web standards. This makes it part of a project that is currently too big to fail. As long as the open web is needed by state actors and corporations the technology of the OMN cannot be shut down without shutting down the open web. If one node is shut down its job is simply taken up by another. Data duplication means that little, if anything, is lost.
* Too much concern with security limiting open process is a real danger. The unspoken question is: open process for whom? - currently we use facebook which is open procees for governments and corporations and fundamentally a closed process for the rest of us. Without open process, the trust which the network relies on is very limited. thus the growth of the network will be stunted, and it will likely wither. Open process will not appeal to everybody. But as it is fundamental, people unhappy with it should not get involved.
For the more tech-motivated, here is an old write-tup:
http://springofcode.org/organise/-/wiki/Main/Open+Media+Network
and here http://springofcode.org/organise/-/wiki/Main/Open+Media+Network+proposal
The spring (OMN) - The river of news project
Am not going to say anything you probably do not know in this application so will keep it short.
The project has been inspired by the technical work and ideas of Dave Winer (http://scripting.com) and the practical media work and open web projects of Hamish Campbell (http://visionon.tv and http://hamishcampbell.com)
The aim of the project is to play a small part in overcoming the mind space gap that is highlighted on the side of my blog:
"A river that needs crossing political and tech blogs - On the political side, the is arrogance and ignorance, on the geek side the is naivety and over- complexity"
Its a no-brainer to say that the open web is failing as more of our mind share is taken up by closed networks such as #failbook and propitiatory "eco systems" such as apple, google, Amazon, Microsoft etc.
If we are to play a meaningful role is saving the commons we all build on we need a raft of projects and more impotently basic infrastructure to help re-boot the open web to push these encloses back. We need to cross the river talked about above, this is much harder than it looks, if you haven't tried it you probably wont appreciate the difficulty involved.
Rivers, streams and springs and useful metaphors for understanding how we look at "news".
* The springs are our blogs, our company pages etc.
* The streams are aggregaters based on subjects, our twitter streams and #failbook walls badly for-fill this role
* The rivers are currently our old mainstream media and increasingly the enclosing areas of #failbook and #dotcons.
I have a open standards based project to play a role in building up "news" outside of the #silos and will still work inside the silos so the is little to lose.
The OMN
The Activists - FUCKED UP USE of corporate social media
It consistently amazed me how activists walked into the trap of corporate social networking. I can understand NGO groups narrowness of focus, its were the funding is. I can understand traditional media's embracing of Facebook, Twitter and the closed ecosystem of app stores as its a perceived as a "safe" place to run from the crumbling business markets they are part of.
Lets look at each in turn:
Corporate social networking is perfect for the less radical charity's as the company's running theses networks wont to be seen to be social responsible and charity's are the perfect place to be seen to care with out the risk of upsetting sponsors, advertisers and investors.
The more progressive parts of the traditional media, such as the FT have realised the trap they leapt into when building inside Facebook, Twitter etal. And are now back to prioritising building on the open web using HTML5. The less progressive side are now negotiating from a weak postion with these new powerful gatekeepers.
10 years ago Activist media was a worldwide phenomenon, inventing and leading many of the technology and techniques that are now mainstream. But two things happened, firstly they got bogged down in "activist process" and on the other the "lifestyle of geek" open-source culture. These together slowed innovation to a stop, the functionality and reach of such new networks as Facebook and Twitter rendered this moribund activist media less relevant to new generations of activists such as the climatecamp media team. Leaving space for the NGO focus embracing of corporate social media on one hand and the manipulation of traditional media on the other as the main ongoing successful strategy.
Were are we now? I was at the party to cover the celebrate of the death of Margaret Thatcher recently in Trafalgar sq. The were hundreds of cameras both video and stills probably as many people filming and documenting as there party goers or police. But almost no radical media made it online, the was a smattering of wonabe mainstream media such as Vice and Demotix. What interested me was running into all the retired activist and the ones that now work for NGO's it struck me that the is no continuity, no new radical media, it had almost completely ended. Few small exception's to this are ourselves (visionontv) and ONN who are both small fish.
As I sead at the time, we as activist's fucked up in two ways: in wholesale embracing of corporate social media and in the narrowing of activist tec into geek lifestyle. Can we learn from this? Its time to reinvent grassroots bottom up media – its not to late.
Hard or Soft is the question
The are two types of security in activism (DRAFT)
The is the outline of what am talking about here http://en.wikipedia.org/wiki/Soft_security
Hard security
"hard security for traditional mechanisms like authentication and access control, and soft security for social control mechanisms."
Encryption and anonymity, hiding communication so that people can trust that there interaction is with the people they think it is with and nobody eales. in activist cercals this has a strong tendency to centralise activist infrastructure and activity around a small "shadowy" group. And history tells us this is the easiest place for state, and corporate spy's to live in these encrypted/secret shadows. Examples dailymail and Guardian
Soft security
"Soft security attempts to discourage harm and mitigate any damage, while quality control attempts to improve a product and weed out non-conforming output. The social controls on the production of Wikipedia documents demonstrate both principles, using discussion pages, accessible edit histories, policies and guidelines, in contrast to traditional document control mechanisms such as workflow and authorization, to achieve both soft security and quality control.[2]
In commercial security, soft security is often achieved through training of staff to manage the environment (1) to make disruptions more noticeable, (2) to make disruptions less socially acceptable, and (3) to create a perceived vested interest in the public.[3]"
Openness, activity streams, bring communication into the open to building trust. Using open tools so that you have a very direct and continues inside into what's going on so you can actual see and trust the popule you are working because you can see them. This builds a secure working relationship and dynamic and effective community of action. Pleapole who have something to hide stand out and are easey to see.
The is a case for hard security in activism and we have tradition to facilitate this - phone, meetups, affinity groups etc. the problem am highlighting here is the online infrastructure that we use to implement so called hard security in activism are almost all based on clinet server infrastructure which in hand with the geek obsession with hard security makes the admin of these centralised services into a fatel weakness - if I was a modern police spy i would be an activist syes admin running the group website and e-mail list and it is very easy to take on these responsibility and stay int he shadows.
For hard security in activism the is a much better model of peer to peer model were the is no centre, it is horizontal web of trust. this is not popular amuncest geek activism for a number of resions probably the most important (unspoken) resign is one of control. An example of a workable open source tool that activist could use is http://en.wikipedia.org/wiki/Retroshare would be good if a group of activist tried to work with this.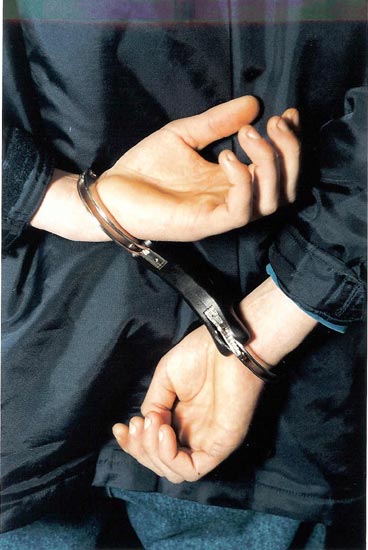 The ideas behind soft security is that the open web is simply not an appropriate tool for "spiky" organising and that most of the client server "secure" tools are pseudonymous at best and blatantly open at worst, this would be fine if people understood this but they don't and these tools are pushed on less techy people as the right this to do. This is both dangerous in a very practical sense and damaging as it makes activism much less dynamic and flexible. The tech tools activist use dampen there effectiveness and lead to a continuation of top-down working practices.
Activist hard security is currently both damaging to the movements from its dysfunctionally and from it pseudonymous. So if soft security is a much better model for MOST activist organising and is actually what the HUGE majority of activist are doing when they use facebook for organising - the question of facebook opens up a hole other connected can of worms.
Very good DRAFT wright up of these issues here http://meatballwiki.org/wiki/SoftSecurity
Why are conversations about technology, privacy and social change so difficult?
Over the last 10 years I have found a lot of intolerant and prejudiced attitude toward the impact new technology will have on our work and society. A recent conversation sparked off this thought. Our society has foundation myths - and they aren't the bible any more - consumerism and selfishness/paranoid narcissism it seems to me – we are Thatchers children.
Many of the conversations about the impact of the open web and corporate social networking with people are like a conversation at the edge of a cliff. Its high and the cliff edge is crumbling into the maelstrom of the sea far below, am on the edge of the cliff looking out and the person am having the conversation is standing on thin air. Our foundation myths are about not looking dowen which make this issue invisible, and explains the reaction, people don't what to see, if they look down they fall, not a nice feeling.
How to work through this will-full/wishful ignorance driven by narcissistic fear and denial? Its clearly unhealthy for us as a society in the medium and long term, but it is a useful coping strategy for the individuals and organisations in the short term.
Thought please?