Content with tag p2p .
Is (client server) p2p torrent infrastructure failing?
There are lots of sites down, lots of fake files etc.
A colleague Richard Hering has posted a number of music videos to YouTube. As these contain a synchronised score of complex music, they have unique educational value. Sony recently blocked a number of these in no less than 244 countries. "Sony have bought up a 50 year old recording they never made and now take it down wherever it is shared".
He also uploads to torrent sites, where such very old culture (for instance the music of Johann Sebastian Bach) is popular, and should surely be treated as a common heritage."People need to share, it's a basic need I think". He used to upload such videos to Piratebay, but this has not accepted registrations for a while now. He uploaded it to Kickass and and some people still find it there, but the Piratebay has not indexed it and and you cannot even find it on google. The crackdown on piracy has lead to the proxy universe being full of poorly indexed and fake sites. The proxy "copies" are not mirrors....
This is looking to me like we have a crisis in the client server side of P2P, which might be about morale and the burn out of the open generation. ISP blocking is probably driving down ad revenue… Google is now pushing down real torrents, which means it's pushing up fake torrents. It's a shadow or a corpse of a P2P network.
[Richard Hering adds a note here: it's very important not to underestimate the problems which google is now causing. I searched my popular torrent on a number of search engines, just using its title plus the word "torrent". The results:
1. Duckduckgo.com - first on page one.
2. Yahoo - first on page one
3. Bing - 4th on page one
4. Google - page 7! Despite tracking my activity and selecting what I see on that basis, which ought to push the result up.
So Google is suppressing torrents. In future I think I will use duckduckgo, as it does no tracking. I already use it on the phone, as it blocks ads.]
Without tech activism, I think this p2p world is ending. It will continue "submerged" inside the #dotcons. But another part of the open web fades. That was what true p2p applications such as RetroShare were about. Escaping from the silos of torrent sites. True p2p might still be an option but would need activism to push it into mainstream view. It's a little harder to setup, but it's not rocket science, use it or lose it is the mantra and we have lost lots. "I remember Peter Sunde from tpb saying that it wouldn't be a bad thing if torrents got killed off - it would force innovation" But the question we beg "only if we innovate".
RetroShare would solve these issues and it "innovates" human networks as a useful "side effect". But a German court has tried to ban it. However RetroShare is just p2p encryption, which is basic to the web, so can't be banned, with out huge clateral damage to the #dotcoms, especially if used for something legal.
https://torrentfreak.com/anonymous-file-sharing-ruled-illegal-by-german-court-121123
"A court in Hamburg, Germany, has granted an injunction against a user of the anonymous and encrypted file-sharing network RetroShare . RetroShare users exchange data through encrypted transfers and the network setup ensures that the true sender of the file is always obfuscated."
The issue here is human error: he added the promedia as a direct friend. To quote TorrentFreak "Promedia posed as a "friend" of the respondent. The decision of LG Hamburg is not compelling."
We live in a world now where the younger people (early 20s) are possibly part of the post-P2P generation for whom the internet is facebook etc
What a thought.
Torrent blocking notice in my local cafe
Trying to acess one of my legal torrents in a local cafe They have been buessy.
ACCESS TO THE WEBSITES LISTED ON THIS PAGE HAS BEEN BLOCKED PURSUANT TO ORDERS OF THE HIGH COURT
You have the right to apply to the High Court to vary or discharge the Orders below if you are affected by the blocks which have been imposed. Any application must be made to the High Court directly and must (i) clearly indicate your identity and status as an applicant; (ii) be supported by evidence setting out and justifying the grounds of the application, and (iii) be notified to all parties 10 days in advance.
Identity of parties who obtained the Order

Blocked Websites

Members of BPI (British Recorded Music Industry) Limited and of Phonographic Performance Limited

The Pirate Bay

Members of BPI (British Recorded Music Industry) Limited and of Phonographic Performance Limited

KAT or Kickass Torrents websites

Members of BPI (British Recorded Music Industry) Limited and of Phonographic Performance Limited

H33t

Members of BPI (British Recorded Music Industry) Limited and of Phonographic Performance Limited

Fenopy

Members of the MPA (Motion Picture Association of America Inc)

Movie2K / Movie4K
Download4All

Members of the MPA (Motion Picture Association of America Inc)

EZTV

The Football Association Premier League Limited

First Row Sports

Members of BPI (British Recorded Music Industry) Limited and of Phonographic Performance Limited

Abmp3
BeeMp3
Bomb-Mp3
eMp3World
Filecrop
Mp3Juices
Mp3lemon
Mp3Riad
Mp3skull
NewAlbumReleases
Rapidlibrary

Members of BPI (British Recorded Music Industry) Limited and of Phonographic Performance Limited

1337x
BitSnoop
ExtraTorrent
Monova
TorrentCrazy
TorrentDownloads
TorrentHound
Torrentreactor
Torrentz

Members of the MPA (Motion Picture Association of America Inc)

Primewire
Vodly
Watchfreemovies

Members of the MPA (Motion Picture Association of America Inc)

YIFY-Torrents

Members of the MPA (Motion Picture Association of America Inc)

Project-Free TV (PFTV)

Members of the MPA (Motion Picture Association of America Inc)

SolarMovie
Tube+

Members of the MPA (Motion Picture Association of America Inc)

Viooz website
Megashare website
zMovie website
Watch32 website

Members of BPI (British Recorded Music Industry) Limited and of Phonographic Performance Limited

Bitttorent.am

BTDigg

Btloft

Bit Torrent Scene

Limetorrents

NowTorrents

Picktorrent

Seedpeer

Torlock

Torrentbit

Torrentdb

Torrentdownload

Torrentexpress

TorrentFunk

Torrentproject

TorrentRoom

Torrents

TorrentUs

Torrentz

Torrentzap

Vitorrent

Members of the MPA (Motion Picture Association of America Inc)

isohunt.to

torrentz.pro

torrentbutler.eu

iptorrents.com

sumotorrent.sx

torrentday.com

torrenting.com

bitsoup.me

torrentbytes.net

seventorrents.org

torrents.fm

yourbittorrent.com

tormovies.org

demonoid.ph

torrent.cd

vertor.eu

rarbg.com

Members of the MPA (Motion Picture Association of America Inc)

watchseries.It

stream-tv.me

watchserieshd.eu

cucirca.eu

movie25.cm

watchseries.to

iwannawatch.at

Members of the MPA (Motion Picture Association of America Inc)

www.warez-bb.org

www.icefilms.info

Tehparadox.com

www.heroturko.me

www.scnsrc.me

rapidmoviez.com

iwatchonline.to

losmovies.com

Cartier International AG

Montblanc-Simplo GMBH

Richemont International S.A.

http://www.cartierlove2u.net

http://www.iwcwatchtop.org

http://replicawatchesiwc.com

http://www.1iwc.us

http://www.montblancpensonlineuk.com

http://www.montblancoutletonline.co.uk

Members of BPI (British Recorded Music Industry) Limited and of Phonographic Performance Limited

Bursalagu

Fullsongs

Mega-Seach

Mp3 Monkey

Mp3.li

Mp3Bear

Mp3Boo

mp3Clan

mp3Olimp

Mp3s.pl

mp3soup

Mp3Truck

Musicaddict

My Free MP3

Plixid

RnBXclusive

STAFA Band
I live in a functioning contemporary P2P media world. For a few weeks I have tried going back to the traditional media. Its an eye opener to (re)realise how narrow and right wing the progressive traditional media is. I live in a world of RSS aggregation for my "newspaper", podcasts for my "radio" and torrents for my "TV" and "Cinema". With a unhealthy dose of #failbook for organising the social world.


Its winter time so am spending more time in cafés working and charging laptops, in this space am picking up traditional paper news. On the boat I had some internet downtime so plugged back into radio 4 and every so often look for interesting Tv on iplayer etc. What I find when going to traditional media is a narrowing of my world view, its a dumbed down world on paper/radio and TV. Its actually worst than this as its a strongly propagandist in it choice of voices. I find that the "liberal" traditional media is a slow steady drip feed of poison that dulls the wide possibility's of social and environmental change that is transparently needed and possible.
I advocate wholesale that people leave this world view for their mental health and the health of the wider human/natural world, the liberal traditional media is making you ill (at ease).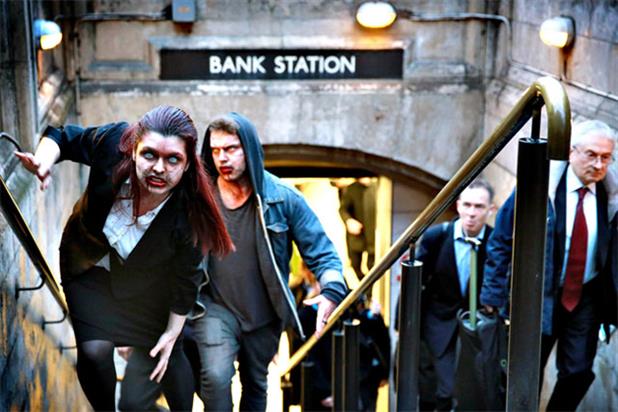 But I hear cries "were is this mythical alternative" and in a limited sense you would be right to ask this. BUT it would be a circular discussion, the alternative has existed for the last 20 years – the issue is chicken and egg you have to use it for it to exist.

Most of the real existing alternative is based on a "stupidly simple" technology created by the practical tech visionary Dave Winer. The format is RSS its the based of my news reading (feedly) and my radio (beyondpod) I have been working (and failing) to make it the bases of my TV and cinema for the last 10 years (visionOntv).

You too can shift to/build your own contemporary per2per media world and reclaim your mental health and power to shape your life and the community/world you live in. The traditional media is a slow steady poison, its well past the time to brake free, its not as hard as you think.
Wordpress, friend or foe for activism?
In tech the successful part of the corporate internet is building peer-to-peer(ish) web projects. This is after the wholesale failure of the top-down hierarchical internet that went bankrupt in the dotcom boom. facebook and twitter, 4square and instagram, youtube etc are all built on horizontal(ish) peer production. Activism is still in the sterile and narrow dotcom boom of vertical knowledge production and distribution. The perfect tool widely used for this is the wordpress blogging platform. It's a tool for a single voice, for the top to speak to the foot solderers. Beyond its commenting system the is no peer production in a wordpress setup.
The hierarchical corporations are doing peer to peer production, the horizontal activists are doing top-down hierarchical. If the wholesale failure of activism wasn't important I would laugh at them. Here is an advert from frackoff:
"This spring, Frack Off are sponsoring Wordpress training for a dozen new local anti-fracking groups across the country and are looking for Wordpress trainers who will work for train fare, money for a pasty or two and of course the good feeling of doing something worthwhile for a really good cause. Frack Off need at least three or four tech activists who know their way round Wordpress to deliver the training in various parts of the country.
At the risk of overselling the project, this will be a great opportunity for someone to do a spot of travelling and meet some of the local campaigners and grassroots activists who are giving hell to the frackers and working to get this destructive practice stopped before it gets started in the UK."
This represents a failure in every way imaginable, a failure of ideology, a failure of strategic thinking, a failure of leadership. And a failure of social change. Tech activism is currently not going anywhere.
There is nothing inherently wrong with wordpress. It's a fine tool for nice looking top-down single voice web portals. Where the wrongness lies is in the activist media use of it as the "tool" to build an internet site for activist campaigning. It is the wrong tool for this.
Activist peer to peer tools would be wikis http://en.wikipedia.org
Sites that have activity feeds such as http://visionon.tv
Aggregating sites http://globalviews.visionon.tv
Ps. I use the (ish) for corporate peer to peer production as it is ONLY the face of P2P. Underneath it is a solid controlling hierarchy just like it always was.
For people who are interested in the history of visionOntv I have just resurrected my old blog which goes back to 2004 and has many articles about the project and the development and p2p media and alternatives to traditional media.
Start to read it here http://beyondtv.blogspot.co.uk/2004_09_01_archive.html
The Internet is dead! Long live the Internet?
Here is the proposal as actually submitted to Opentech.
The Internet is dead! Long live the Internet?#
Not a talk, but a series of 10 studio shows, combined with on-the-job training in visionOntv's revolutionary live-editing with laptops. This would best be done in a public space such as the bar (noise during breaks means tea-time for all!) We will book key conference speakers in advance. The shows will be distributed to all main video hosting sites, the conference website and all embedders of visionOntv's plugandplay channel.
The debates:
Net neutrality – still campaigned about, but isn't the internet as an egalitarian peer-to-peer network actually finished already?
What will the state/corporate legislative attack on file-sharing actually do to it? And what will the attack on file-sharing do to freedom?
Darknets as an alternative – what are the issues?
How could mesh networks really work socially to create our own telecom infrastructure?
What can we really do about the virtual monopolies held by eg youtube for video, facebook for social media?
When facebook declines like myspace, how can we prevent another single corporation taking over?
The "hamster cage" problem. How could enough people care that they're incarcerated, when the wheels and toys inside it are so shiny, and all their furry friends are trapped there as well?
Where next for radical media?
What do we really mean by open, industreat standerds?
Linking: being more than the sum of our parts, rather than not even the sum of our parts.
Who killed the internet?
Why can't we compete with corporate solutions? Is it only to do with money? The problem of geek culture (Martin and the geek manifesto)
Building tools not a brand – the problem of the dysfunctional open source business model (Build vlc, not Miro. Build a movement like ukuncut based on a hashtag and aggregation rather than a brand...)
MORE DETAIL#
We would like to hold the session as a TV chat show running in a public space (possibly the bar area). This can be run in parallel with other workshops. It may be too noisy during breaks, which is fine, as a cup of tea is good!
During the day we would run an on-the-job training on how to produce live-edit TV shows with a laptop.
The main subject for this studio is: The radical foundations of the Internet as an egalitarian peer-to-peer network are now visibly compromised by a combined corporate/state attack. Net neutrality, still campaigned for in the US (though sadly not here), is actually finished. We are moving inexorably toward a twin-track internet, where corporate content will be privileged over independent content, thus breaking one of the founding principles of the net. Meanwhile, copyright enforcement legislation continues to be enacted throughout the world, obliging ISPs to grass up their file-sharing customers for the preservation of an antiquated business model. In addition, large virtual monopolies have grown up, youtube for video, facebook for social media. However temporary facebook's hegemony may be (merely the new myspace), it is likely to be replaced not by a multiplicity of new applications and a diversity of media, but instead by another globally dominant single corporation.
While the internet is terminally ill, at the same time, it is likely that for most people it will continue to work "well enough", so there is a real danger that people won't care or even know that at base it has gone. The internet is being sabotaged and monopolized largely by stealth, and people may well be happy to play in the colourful hamster cages, and not care that they can't get out.
The internet has to re-built. What are the alternatives to the corporate net?
What are the issues with darknets?
What hope is there for a mesh networks to create our own telecom infrastructure?
During the session we will produce 10 creative-commons shows of 10 minutes each which will be distributed to all main video hosting sites and embedded on visionOntv, the conference website, and all embedders of visionOntv's plugandplay channel.
We can also cover issues such as: where next for radical media?, technology, licensing and standards,
Controversial areas to cover: Who killed the internet?
The failure of geek culture Are the proposed solutions just repetitions of the problems? (For instance, Diaspora only works if invisible to corporate networks.)
Work with the one we've got? As soon as you're successful, it stops working.
We need peer-to-peer tools - open standards, API, miro faded when they took the skinning out of it - was locked down as a Miro product. Build a brand like ukuncut - a mash-up and a hashtag - did not build a brand, built tools instead - they built a movement. No marketing of the brand - got people to use their hashtag. vlc has no name - 30 million users - just build a better tool. A tool needs to become a brand.
US government took away 200 domain names last year.
wikileaks - 2 server moves - funding cut -
Your peer-to-peer tools - (to get against the client /server network) - internet is still in theory a P2P network, but not practically, when google serves 65% of the video in the world.
Then when those tools are put on the slow track, you need a mesh-net.
Why can't we compete with corporate solutions? Is it to do with money?
Unbranded building blocks - open industrial standards, problem, though - GNU linux did not work like that - did not define their overall structure well.
(Liferay though does work in that way - sthg sthg compatible portlet framework - industrial standard open source java standard.)
An idea for internet TV from 2001
This is a old draft from the early ideas stage of visionontv
Short proposal
Imagine a TV channel where anyone can put anything in and take anything out, which streemed personalised channel just for you. To achieve this we can use the internet to make jump from current TV to future TV by providing the simulation of a traditional streaming channel personalised to the viewer, while at the same time opening up the interactive possibilities intrinsic to the mediam (and the age).
A global TV channel, starting small with the current technology and skills, in stages moving into an open universal global media outlet. The content can be freely added by anyone, from more conventional channels or archives to new community or low-budget specials. Content can consist of local issues on council flower beds to the latest Hollywood blockbusters. The e-comers model will mean that all content whoched will reseve a revenuw.
Undercurrents in the Mainstream
The Trojan Horse Application
A Universal TV Channel
A proposal for a world-wide workers co-operative approach to New Media
By Hamish Campbell
We are moving into a cybernetic age, we rely more and more on computers in our everyday life, the mainstream of this is a dulling social control by faceless corporations. However, many people are attempting to use technology as an extension, a facilitating of human potential. Imagine a TV channel where anyone can put anything in and take anything out. Imagine a personalised channel just for you. To achieve this we can use the internet to make jump from current TV to future TV by providing the simulation of a traditional streaming channel, personalised to the viewer, while opening up the interactive possibilities intrinsic to the internet. That is carry a profile of people's interests and work at stretching that profile, just challenging them enough - to widen their tastes, to give them the opportunity to follow different streams.
The project is similar to the interactive book in Neil Stevenson's novel "The diamond age", "A young lady's primer". Which by interactive story telling instills confidence in the readers own wearth and influence. In this, it has an ideological path - the pursuit of freedom and justice. Our art and craft as a TV channel is to make that path visible and accessible to a wider range of people. Firstly to inform, secondly to spark off the interest necessary to leave the bland confurt of the mainstream, to follow more humane secondary streams.
The project sets out to make real the liberal ideology that our societies applaud. It is an attempt at "concrete-utopia", the transmission of the best within our society as it stands, rather than the more normal, problematic, radical approach of overthrowing the status quo to create the new.
Thus the channel inbody's the mainstreem liberal ideals of:
Individual liberty

Equality of opportunity

A mixed economy

The green, world approach and local approach.

How this will work with broadband Internet TV

Profiling

In the mainstream the mantra of who, what, where is not new, though with interactive consumption it is taking on a new importance. Profiling is big on the NET, everyone is after personal information to "personalise" the alienation of blind consumption. Looking into this can of rotting worms can we find anything worth composting to enrich our garden?

Proposal for a self-directed TV channel.

A global TV channel, starting small with the current technology and skills, in stages moving into an open universal global media outlet. The experience for individuals is that each has a channel of there owen, and you can sample others' channels by amalgamating them with your own - you meet someone, and like their outlook... merge their profile into yours. You like a pop band, merge their channel to yours. This will create overlapping virtual community channels.

In its interactive shape the channel can be made up of tasters, with a list of viewing options, or can be set to play a more traditional no-interactive schedule. Instead of reaching for the TV guide, just look at the options available on your own channel - or any other global mainstream or counterculture channel.

You choose what to whach as any interaction will bring up a new list of content - much like a real-time review engine. The system then "creates" a channel for you [these will be made up of basic templates*]

* The templates will be baced on traditional TV scheduling the differences will lie in the content. An example would be the BBC 1 schedule. News and life styeal for breakfast, daytime soups, B films, early evening???? Local and global, News then mainstream drama and documentaries, music and such. The programs would be a mixture of live streams (news and sport), new productions and seareals mixed with archives. All profiled the majority to your inclananation, with links and a minority of conflicting views. This will be mixed in with a "random" selection of the "best" that others profiles are watching and some deserving editorial "gems".

Your profile will be adjusted in real-time by your choices of program subjects, by your choices of what is in your profile and, finally, you can go into and directly edit your profile.

The content will be freely added by anyone, from more conventional channels or archives to new community or low-budget specials. Content can consist of local issues on council flower beds to the latest Hollywood blockbusters.

The individual or corporation who adds content, fills in a basic profile for the program. When submitted, this is first sent to "reviewers", that is people who have expressed an interest in reviewing content. They then each add to the program's profile and when there has been a large enough consensus the program is dynamically added to the schedule, with the new consensus profile. The reviewing process is open to all. The System is open to content from all over the world.

All the profiling data is dynamic. If you give a program a good rating its whole profile will be merged with your current profile. Trashing a program will reverse this - it will subtract the profile. This process will be elastic in its effect - it will have a moderate immediate effect and a smaller long term effect. Thus if you are a sports addict and for what ever reason you trash three sports programs and chose a comedy program instead, for the rest of that day you will get comedy and "teasers" of other subjects, the next day you will get half comedy and half sport... on the third day you will get the majority of what you watched on the second, and some of any "teasers" you followed. This process works in reverse, with individual viewers' profiles affecting the profile of the programs themselves.

The profiling system will work as a tree, with top levels and side levels branching off. The top levels will be decided by the user's profile, and then dynamically adjusted.

Some profile categories could be:

Fixed: nationality (country/region); language (spoken/subtitles); type (film/documentary/news/sport/commercial, review; subject (searchable key words) etc.

Variable: quality (good - bad), accessibility (easy - difficult), violence (child - adult), erotic (conservative - liberal), ideology (progressive - reactionary) etc.

This approach would be modified for live streams and real-time news features which would work on a system of trust - that is on an registered profile of the organisation - which again will be adjusted by views real-time choices. Self profiling by active intention and passive consumption.

There are also interesting statistical ways of collecting and processing such information, which could be included.

User interface

The basic interface idea is simple, a single button that gives you the option of trashing content you are not interested in. Interface options vary in their level of interactivity, encouraging interactive uses rather than leaving the channel on autopilot.

1. Dumb - by trashing programs the user doesn't like and rating those they do.

2. Basic interaction - by choosing from the cued up list of possible programming that is provided with any user interaction.

3. "What mood am I in?" Expressed by the web - sliders - the users can express an interest in certain areas by elastically/temporarily changing the sliders on their profile. (dynamically created by their profile, with one or two challenging additions)

4. Traditional key word searching (with or without the aid of their profile).

5. Directly changing their profile (this complies with data laws).

Options

1. You can make your own, or organisations' profile public so that other people can watch it and you can watch other's... Undercurrents, football stars, NGO's, Channel 4 etc.

2. You can "merge" others profiles in to yours, such as an organisation, famous author's or popstars. Which will provide an easy way of getting an interesting personal channel, and seeing the world from different points of view.

3. You can bookmark TV series and news services, so that they always appear when a new content comes out.

4. Key words can form part of your profile, such as a city, person or brand.

It is important to realise that any large "outside" change will soon be personalised by your own interactive choices reshaping your profile to represent (and challenge) your point of view. A Universal TV Channel is not about dumming down people, it is about taking away the dull bureaucratic routines needed to choose "quality" and "truth" in our heavily commercialised and consumptive world.

Funding

Is flexible and from a number of conflicting sources. It is interesting to note that the content providers and viewers can choose which revenue funds their viewing in real-time, and this will also control our revenue flow. In this the project is one of a viewer/producer workers co-operative.

Funding roots

Advertising

E-commerce's commissions

State money (grants/regional funding)

Sponsorship

Donations (PBS)

Pay per view

Advertising is very problematic, but the money has to come from somewhere... we could accept advertising and feed this to people's profiles - for the mainstream this is the goldmine of revenue, and just like goldmines it has the problem of wide spread pollution. The adverts would directly pay to the content providers (video makers) a commission on each viewer with a cut for us as the provider. This is the dream of mad consumptives, though we live in such a world.

Links to commercial sites - both mainstream and counterculture - the balance is decided by people's own profiles. We take the standard Internet commission for referrals and any purchases that these create. It is important to note that adverts are profiled just like programs.

Public service? Government money? If this was possible, we could then pass this onto content providers and take a more respectable running cost commission. A good source of funding.

Donations, the old PBS projects. May work for special interest groups, again we have the opening of taking a small commission in the middle.

It is important that a proportion from each revenue stream is cross subsidised to all viewed work. Thus the mainstream movies advertising would pay for the counterculture response. Creating the liberal (and free market) ideal of "perfect knowledge".

cut for video producer.

cut for redistribution over whole network.

small cut for the host server of the video,

small cut for channel(us).

small cut for channel's production grants.
Thus we are not only a voluntary distribution network, we also pay for content, bringing a wider and more creative mix of local and global content.
Next Steps
Approach
This is the freeing of human potential, the profiling is not to facilitate people wallowing in their own ghettos. Each channel needs to always carry a wide range of views. For example, if someone's profile was largely shaped by sex and sport, the programming would not only be filled by pornography and golfing, but links and teasers for programs on the effect of pornography and the destruction of wildlife by the building of golf courses. In this example, if the viewer followed one of these links, their profile would react and bring up more options - a small, different window opening into a larger worldview.
Structure
We need a production, editorial and management team. The net, like any "unmoderated free market place", is filled with dross. An editorial level above the reviewers would add a holistic view to the information flow. Human beings are created by their society - if we do not consciously attempt to shape its flow - we are in continuing danger of polluting and despoiling our commons.
C.f.: Gerat Harding, Tragedy of the commons.)
Technology
1. We need to write a database to hold the profiling information, the channels templates, and provide and input page for content.
2. To create the user interface and local web TV application.
3. Sign up content deals with current Internet video hosting sites.
4. Work on the financing and management model.
Time table
This project is now technically feasible, relatively inexpensive to setup as a technological prototype. Marketing would be by rumour and users word of mouth (viral marketing as it is called)
6 months for programming and setup
3 moths testing
3 moths to get up to speed with content and video hosting.
Full launch of mature product in 1 year's time.
Cost
For a minimal budget setup, in the region of £200,000 for the first year. Have office space in Oxford and access to an experienced development team in London.
Open security has problems - data mining
It relativly easey to know what you do on the internet.