Content with tag digital transition .
Digital utopia digital dystopia (DRAFT)
The 20th century view of privacy is no longer valid for the 21st century world. The digital transition has ushered in a world of complete surveillance – the questions now are more about who watches who – who is empowered to watch you, not 'should you be watched'.
Let's briefly look at where we are at. Who are we hiding from?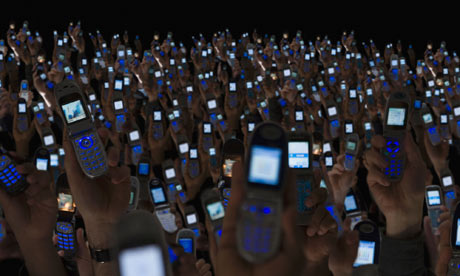 Do you carry a mobile phone?
- Your service provider will have a record of your movements to within 500m or better every minute or so that your phone is on.
- All the texts and phone conversations can easily be recorded by a 3rd party.
- If you have a smart phone it will be broadcasting a unique wifi and blue-tooth signal to all receivers as you carry it around.
- If you "lose" your phone, it will give details of all calls in and out, all texts, all web pages visited by web history and cache. It will give access to all your social networks, both open and secure, by apps and via the 'save password' option in the web phone browser. Thus someone has access to all your friends' social networks as well as your own, all the documents saved and, of course, your contacts book.
Do you surf the web?
- Every website you visit will have via your IP address a record of your location within a few km's.
- They can uniquely identify you through the browser configuration collected every time you visit a site.
- If you use a social network, then your life is an open book for both the corporations and any police government agency they provide the data too. They will know you and your social circles better than you do.
Do you go out in public in a city or town?
- Your image will be recorded on CCTV meany time's on each trip
- Do you use public buildings? All on CCTV
- They can use face recognition to identify you and track you
- Number plate recognition will track your car
- Everyone has a camera in their pockets – you are in the background of some of these millions of shots and many of them are on Facebook and Twitter.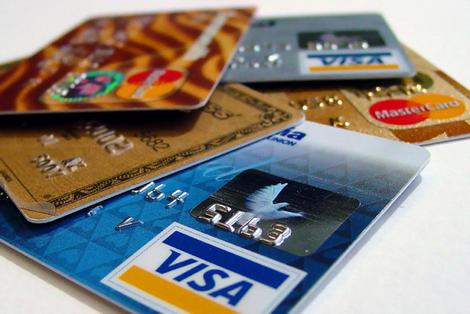 Do you use a store card, credit or debit card?
- Every transaction creates data that tracks your movements and habits.
Do you go to political meeting or demonstrations?
- The police Fit team have many images of you from unflattering angles
- The police spy in your group has video/stills and audio from your meetings
- As does the corporate spy: any group that is worth anything will have one or more of them.
Do you use encrypted communication and secure activist websites?
- The keylogger has already captured your passwords for your encrypted/secure e-mail communication so that it is open to those you don't want to read it.
- The nice site admin who helpfully builds all your secure activist websites is employed by MI5 or Special Branch, just like the helpful man with a van who drives you to the demonstrations.
- And if you think you can hide by obscuring your online life, the pattern matching algorithms will connect the dots – to reveal who you talk to, who they talk to and what you/they do.
For a comedy look at all this, the Onion is a good sources of news: http://www.theonion.com/articles/google-responds-to-privacy-concerns-with-unsettlin,16891/
As you can see all the "bad people" already watch your every move. When you try to hide in the modern world you are hiding from your friends, not your enemy. There are some cases where you can have a have a "semblance of privacy" - such as a teacher hiding their Facebook updates from the children they teach. Such limited privacy is mediated by the whim of the corporate owners – and in Facebook's and Google's case this is constantly changing.
I think it is too early to have a solution to this privacy debate, but it is high time to bring it into the wider public view. We hope this post is a vaccine that will make you a little "ill" so you can have the antibodies to fight off the worse social disease that is growing all around you.
History of progressive media over the last 25 years
This is a NOTES for a DRAFT of a long post on history of progressive media over the last 25 years.
I have been working on subjects of technology and social change for over 20 years. It all started while I was at university and coming up to my final MA dissertation.
I was involved in live studio produced streaming internet TV in the early days "pirate TV" at undercurrents.
LIST the projects (many of them are linked from my old blogspot)
Around 15 years ago it became obverse that we had a looming crises in the funding and relevance of traditional media and a flowering of the possibility of a more open contemporary media by the internet.
I started to plan a project to fill this gap and build a better media. It started out called "offlineTV" as it was a internet distribution of the video from a prier CD-ROM based project "ruffcuts" the idea was to make the distribution of video by the web work in a simple and horizontal way. The consumption of this media was to happen offline at public screenings rather than on the web it self as the early web was still not a good place for reasonable quality video viewing.
Funding for this was not forthcoming... at the time as the was a general rejection of the scale of the upcoming digital transition crises in the traditional media ecosystem. I built a no-budgit version of the project bases on the applications built by the PCF a web server called Broadcast Masion (for torrents and RSS) and a offline torrent client, original based on azurease before moving to the miro client that PCF built. At this stage more people came on-board and we received some small funding to build a custom version of Miro client (making it less geeky). As we started to actually implement the project we came across the fundamental flaw in the possibility of a good outcome. The Miro client was customised 6 months after we decided to do this and by then the version of the software had moved on so we were working with out of date buggy code that could not be supported – it proved to be a dead end.
The main problem we faced was inertia – in the internet technology world things change very fast thus tasks have to be abstracted into big ideas, medium term goles and short sprints. The long term goles have to be simply recorded and change very little – there job is to keep the focus sharp on the medium turn goals so that the sprints are focused and worthwhile. The medium term goles have to be looked at at least every 3 months to keep them relevant. The short sprints should be just that short and preferably time constrained – otherwise the is a strong danger of them drifting into becoming the medium term goles and then settling into replacing the big ideas leaving the project itself barren and irrelevant. This has happened repeatedly in the visionontv project.
We found a opensource corporate CMS that was built with the DIY ethos of open collaboration and most impotently was built with open industrial standereds rather than transient fashionable activist technology. With this we built the hashed together the first version of our proposed site and looked to get the key missing technology created
* RSS in and out by tag
* A universal media player based on RSS as a feed language.
Then the is a open mindset based on co-operation and building a common wealth that is important.
Creative taging - some work practice notes
How its CORE to the project that you push aside something you don't like in the information flow. Note I did not say remove it rather push it to one side this is important as this is the bases of the understanding of human nature that is embedded in the visionontv project. The act of pushing aside by ADDING meta data is a creative one as it will push it into the view of other people who will simulely push the object into view of other people intill it reaches the people who do like it. The problem we have is that people do not get beyond thinking about themselves. The instinct we have to change is that of BLOCKING that is inaction/disengagement or the active removal of content by censorship or wherewithal from the bigger project. This is a normal reaction in the "stupidly individualistic" world we live in and in no way surprising or unusal outcome. BUT it is clearly damaging to good outcomes we need.
If content is posted "within the broad guidelines of the hosting environment" YOU remove something you don't like by adding to it, not by removing it.
Controversial notes
Limitation of the people am working with
- those coming from the old left suffer from the limitations of the old left - Boxer the houses in animal farm http://en.wikipedia.org/wiki/Boxer_(Animal_Farm) describes in a very B&W way.
- those coming from Newmedia suffer from the fashions of corporate controlled new media they relay on.
- those coming from activism are bound by the activist mindset – which often merges into a lifestyle
- those from the NGO world are bound by the limits of funding and careerer building.
Have been involved in many alt-cultures over the years and understand there limitations all to well. To have a hope of making this project work we need a core crew who reach outside these roles or at the minanem bridge them in a creative way.