Content with tag activism .
Stupid individualism and the possibility of an alternative
Stupid individualism and the visionOntv templates.
Our templates for video journalism are designed to radically simplify and empower normal people to make coherent video news pieces using the tools they largely already have. They are successful at this if people fallow the template's – it says this at the end of most of them.
The issue that creates failure is a standard one for the possibility of an alternative, I call it this "stupid individualism".
The disparity of wealth on the surface and poverty of the underlying human condition (some would call this "spirit") is striking to many thinking and feeling people. Our shared western society is based on a hegemonic false senses of individualism, were the reality is largely faceless conformity thinly covered by lifestyle fashion. This is the bases of consumer capitalism our "wealth" is built on. The world view atomises any possibility of building an alternative and shows up in as a block in most attempts to build one.
Our templates boil down more than 30 years of experience of awarded wining fast turn around video journalism to a A4 cartoon sheet. The instructions are clear and complete, if you fallow these, after a few attempts you will likely have mastered the bases of audio visual story telling and from this point of mastery opens a whole world of creativity and real genuine individualism.
Very few actually get this far and we know this because we have trained thousands of citizen journalist over hundreds of workshops at both undercurrents and visionOntv. Why? I would put fowered my old friend/foe "stupid individualism" as the prime explanation (though would admit the are technical challenges as well).
The impotence of the template is more in what it doesn't say, the is much more information in the omissions, this is how it fits on a A4 with pictures. It distils what does work and explains this.
People do not fallow the template, often they do not even pick it up and read it, they then go onto do what THEY think is video making, they do all the bits that the template purposely omits and very few of the bits in it, the result is almost always a dis empowering mess. This is the same thing with all groups we work with.
We live in an individualist society, were we are all "empowered individuals". The problem is evident in that this is our empowerment is an illusion, we are all dis empowered individuals with egos let lose on dispoling mode. We think we are empowered because everything around us that works is on bureaucratic auto pilot, we don't actually have to create anything original and lack the base skills to so when the rare option comes round. Our templates are such a rear opportunity, if you can take your mind out of dispoleing mode and fallow the instructions – the first step and a rare hopeful sign for us as trainers is a budding CJ actually checking the steps on the paper template as they go though the filming.
This "stupid individualism" is a block on many parts of building an alternative.
Some background
http://en.wikipedia.org/wiki/Commodity_fetishism
Media Democracy Festival at Goldsmiths (review)
The alt-media gatherings have been suffering from the tyranny of the funders for more years than I care to remember. The is a big problem of the chattering classes in alt-media.

This is a DRAFT over view of the gathering from a working grassroots perspective.

Comments in italics are by me.

=== Festival ===

To help build a movement for#MediaDemocracy we're holding a big Media Democracy Festival at Goldsmiths, University of London on October 17th 2015.

9am - 10am: Arrivals/ registration - Great Hall

== Speakers ==

10am - 11.30am: Great Hall

The day will start with some great speakers setting the scene and explaining why Media Democracy is so important. Confirmed speakers include:

Setting the scene with "big" speakers and panels is a disaster that creates the very thing you should be trying to avoid.

= Aral Balkan =
A designer & social entrepreneur creating independent technologies that protect our fundamental freedoms & democracy.

Flash and fashion is what I see on his website, am shore he is a nice guy but - Have been on his site now for half and hour and I still don't know what he is building – think this is to do with his strap line - Independence ★ Democracy ★ Design – he is building him self so he can speak at gigs more expensive than this. FAIL

= Natalie Fenton =
Professor of Media and Communications at Goldsmiths, Co-Director of the Goldsmiths Leverhulme Media Research Centre and Centre for the Study of Global Media and Democracy, a founding member of the Media Reform Coalition and Board Director of Hacked Off.

Agen am sure a lovely person but not building alt-media, she is talking about alt-media in academia speech in articles that are not assessable to "grassroots people" - must admit I asleep trying to reading the PDF's and am probably in one somewhere.

= Kam Sandhu =
A journalist and co-founder of Real Media, an independent news website and aggregator that campaigns for public interest journalism and against mass media distortion. Kam has written and produced several short documentaries, and also founded RealFare, where she spent over two years reporting on the effects of austerity on welfare and inequality before Real Media.

She works hard and is doing outreach grassroots media, but, she is directly responsible for building a portal strait out of the 20th century as her tool for outreach.... if she was talking about this experience it would ad-value – but she won't be.

= Michelle Stanistreet =

Michelle is the elected general secretary of the National Union of Journalists (UK and Ireland). Michelle worked as a journalist for 10 years at the Sunday Express newspaper as feature writer and books editor.

Just to say I am a member of the NUJ and been to conferences, still occasionally go to branch meetings, more for the free beer and the chance that it might have changed than the union it self. The NUJ and altmedia history is interesting and would be good if she was talking about that directly.

11.30am - 12pm: Break, and the great chair re-arrange, Great Hall

== Open Space Unconference ==

12 - 6pm: Great Hall (with breakout sessions in various classrooms)

The bit that should add value! :)

The bulk of the day will be a self-organising open space unconference facilitated by Johnnie Moore. Everyone will be free to propose a session that answers our central question: How can we create media democracy?

Sessions already lined-up include:

* Drew Rose from Bristol Cable and Danielle Batist from Positive News doing a session on Media Co-ops.

Good background and positive news have done a interesting crowed funding relaunch – did it work?

* Andy Williams from Cardiff School of Journalism, Media and Cultural Studies and Sam Kinch from Hastings Independent on Community Journalism.

Academics – what do they bring to building in a practical way?

* Jonathan Heawood from IMPRESS and Natalie Fenton from Hacked Off with an update on Leveson and why a recognised press regulator could be good for small publishers.

The more traditional media side of the event

* Mike Flood Page of Open Democracy's OurBeeb will be asking does public service broadcasting have a future?

The more traditional media side of the event

* Matteo Bergamini from Shout Out UK's and Susana Giner from Youth Media Agency on Changing Perceptions of the Youth in the Media.

NGO's are rarely about media, more about social work, will this be talked about?

* Open Democracy's Adam Ramsay on How Climate Change is Reported in the Media.

Traditional media agen

* Richard Hering from visionOntv on How to Build the Citizen TV Revolution.

A altmedia project that needs a re-boot to escape sliding into a NGO world, am involved in this one.

* Bectu Writers, Producers and Directors branch members Chester Yang and Marcus Relton on their plans for a progressive internet TV station in partnership with the trade unions.

The is a long abortive history to this subject – have they/will they address it?

* Gail Bradbrook from Compassionate Revolution on collective acts of civil disobedience and media reform, looking at the legal side of sabotaging the media, brainstorming cheerful subversive actions.

A local NGO'sh media project?

= Film =

Alongside the open space they'll be screenings of related documentaries including:

The Fourth Estate with a Q&A with Director Lee Salter

El Diario de Agustin (Agustin's Newspaper), with a Q&A hosted by Alborada.

Plus:

10 minute summary presentations running on a loop from Centre for Investigative Journalism:

The Centre for Investigative Journalism – An introduction to the organisation

Data Stories - Using data to find, write and explain news stories, from Excel to SQL

Interactive Storytelling - The cutting edge of innovation in digital narrative methods

Advanced Online Research - Tips and tricks for getting the most out of the internet

The FOIA: Problems and pitfalls - Getting the most out of your requests.

Information Security – Keeping your communication secure

Company Accounts – 'Follow The Money' investigations into illicit finance

= Workshops =

Half hour taster sessions run by the Centre for Investigative Journalism.

15:00-15:30

Data Stories - Using data to find, write and explain news stories, from Excel to SQL, led by Juliet Ferguson.

Might be interesting, but about producing media.

15:30-16:00

The FOIA: Problems and pitfalls - Getting the most out of your requests, led by Sid Ryan.

Useful basic stuff – but with out working alt-media what good is content?

16:00-16:30

Interactive Storytelling - The cutting edge of innovation in digital narrative methods, led by Marina Calland.

The problem is in the basics – not the cutting edge...

16:30-17:00

Information Security – Keeping your communication secure, led by Tom Sanderson.

This is a subject that needs a open descusern – were this will likely be a closed presentation?

== Party (and live crowdfunding) ==

6pm - late.

Live crowdfunding of media projects, spoken word, live music, and DJs. In the evening we're partnering with Filanthropy to organise a party from 6pm - late in the Student Union. This will include the opportunity for 3 projects to pitch to the room and invite pledges of financial and other support from the crowd (who will be able to decide which projects get £5 of their ticket money, plus anything else they feel inspired to contribute).

If you've got a media project that could really do with £500-1000 to help get you started then APPLY NOW http://s.coop/mediaform for your chance to pitch to the room!

= LIVE BAND: United Vibrations =
We're very pleased that incredible local band and festival favourites United Vibrations will be joining us for the party.

= SPOKEN WORD: Anthony Anaxagorou, Deanna Rodger and Potent Whisper =
These amazing wordsmiths will be kicking the party off with their inspirational lyrics and wordplay.

== Who's coming to the Media Democracy Festival? ==

We've already got loads of great projects and groups signed up to participate, including:

Real Media - an aggregator of independent news

Good project but needs to move out of 20th century thinking, think they might manage this and could become a core of a rejuvenated alt-media.

Hacked Off - the campaign for a free and accountable press

Trying to save the mainstream media needs to be done but its a loseing battle – and a distraction if this is the main option.

Consented - "a multi-media platform for those who aren't accurately represented by the mainstream"

its another wordpress blog I have not heard or seen – could be useful as a part of a wider network but vanishing pointless isolated.

Campaign for Press and Broadcasting Freedom - for a more accountable, freer and diverse media.

Trying to save the mainstream media needs to be done but its a loseing battle – and a distraction if this is the main option.

Positive News - the world's first publication dedicated to reporting positive developments, recently transformed into the first a global media co-op.

Interested to find out what they have been upto.

Bristol Cable - a media co-operative – created and owned by people in Bristol who run free events, a multimedia website and a free quarterly print newspaper.

A local media portal - could be useful as a part of a wider network but vanishing pointless isolated.

The Centre for Investigative Journalism - Investigative journalism, critical inquiry, and in-depth reporting and research.

Takes up a lot of NGO'ish funding to help prop up the falling moral standards of traditional media – some one has to do it. But with out an alternative....

The IMPRESS Project - for independent self-regulation of the press - and looking set to become the first recognised press regulator under the Royal Charter that came out of the Leveson inquiry

Some one has to do it but were is the alt?

People's Assembly Against Austerity - bring together campaigns against cuts and privatisation with trade unionists in a movement for social justice.

A functionally closed silo group filled with bureaucratic infighting and power politics – more part of the problem than part of the solution

Permaculture Magazine - an independent reader supported magazine all about practical solutions for self-reliance.

Posh people doing things posh people do – nice if you can afford the lifestyle. Could be a "healthy part" of an alt – if the was one.

visionOntv - who aim for the widest possible distribution of video for social change.

Has some interesting offshoots and what's left of its video embeds are an actual functioning alt-media even if most of the tech is half broken. Am involve in this one http://openworlds.info/

Hastings Independent - the local non-profit community newspaper for Hastings & St Leonards on Sea

Could be part of a alt-media network if the was one.

Radical Film Network - a network for which those involved in radical film culture to work together and support its development, growth and sustainability.

Nice people doing nice things, but with the closeting of alts its rearguard and academic.

Shout Out UK - an independent news network that, via journalism, film and events, aims to show young people that politics has a direct impact on everything you do in life.

A 20 century portal I have not heard or seen, could become part of an alt.

Youth Media Agency - the National home for UK Youth Media: raising the profile of, and supporting, over 300 exciting media platforms.

Its NGO with not much going for it as far as my glance at their site sees.

Through the Cracks - a news website devoted to coverage of reporting, storytelling and news startups made possible with the use of crowdfunding.

Its a dotcom silo that will fad into irrelevance.

Alborada - a UK based magazine, events and documentary producer covering Latin America

Could be part of building an alt?

London Socialist Film Co-op - arranges screenings where people can see films and take part in a panel discussion.

I like their side bar link, but have never been to one of their screenings.

Inform My Opinion - a podcast series on various social, political, economic, environmental subjects and activism (mainly in London), featuring voices of people who are well-informed and those who want to speak.

Small, they have a RSS feed so could be part of an alt.

Let Me Look TV - broadcasting videos they like or have produced (mostly activism stuff), and helping others broadcast their material too.

Can only find social media...

Stop the War Coaltion - Stop the War was founded in September 2001 in the weeks following 9/11, when George W. Bush announced the "war on terror". Stop the War has since been dedicated to preventing and ending the wars in Afghanistan, Iraq, Libya and elsewhere.

Mouldy chestnuts come to mind, closed and bureaucratic.

Goldsmiths Deptartment of Media and Communications

Goldsmiths Student Union

== Media Democracy Meetups ==

In the run up to the Festival we've been hosting a monthly Media Democracy Meetup in London

If you think Media Moguls and Press Barons have too much power and influence in our society, want to protect and democratise the BBC, would love to see media co-ops in every community or just work as an independent journalist, photographer or film maker, then this Meetup is for you.

We want all the various threads/ groups working on some part of Media Democracy to talk to each other more and hopefully become a rich tapestry and the beginnings of a power movement for Media Democracy in the UK.

Come along to meet more Media Activists, help organise the Festival and feed into our forthcoming Media Activism Toolkit. See also our related Media Democracy Facebook group.
Real Media gathering, how not to re-boot grassroots media
Draft
Firstly I don't have any ill will to the people I know organising this event and would love it to succeed in being a part of the kindling to (re)light the fire of alt-media.
But we have 3 main problem groupings/failures blocking grassroots media (culture) from re-booting
Lets look at how they manifest as negative (can do a positive post on this subject, just ask or look back on my blog)
NGO "culture"
Geek "culture"
Activist "culture"
They all manifest in the upcoming Real Media Gathering, lets use this as an example and look at each in turn.
NGO thinking is a malaise that is filling the vacuum left by the catastrophic failings of Alt-geeks and activist spiky/fluffy debate separation. What is NGO thinking? Well in short its the way you HAVE to think to have a continuing payied careerer in a NGO. It in body's bureaucracy, (respecting) hierarchy, endemic narrow liberal thinking or at the most radical rigid utopian process – leading to deadening bureaucracy.
Geek culture is dealt with here
Activist culture at its worst is bound by life style, the things you do tobe an activist, that looking/sounding/acting like the change is more important than being the change. Some of the people involve understand this, they are just to lost to take a way out of this malaise. This can manifest as a diversion between spiky/ fluffy and a ritualistic on/off spiting contest between these two mindsets. Change is often lost in this.
How do these manifest in the upcoming real media gathering/movement.
The headline main day of the event is made-up of top-down speakers repeating all the things people already know. For a grassroots gathering this is clearly problematic, think about it for a minute ;) This is how a NGO would organise a "grassroots" event.
Geek culture, the is a tech project going on in parallel with the gathering – its happening in darkness with no knowledge, input or interest. The outcome is likely a black box designed by geeks, now we know for a fact that this NEVER ends well. This is how geek's like to work, just trust us.
Activist grassroots culture is high on the banner header image but no existence in the headline speakers and a shadow in the workshops. They do have a little documented day after for this. No sparks and no rocking the boat, this comes full cirecal to NGO thinking were we started.
The have been a serease of these "NGO" re-booting activism conferences and gatherings over the last few years. I helped to organise some of them for my sins.
Much of the content of the event is fine, the workshops have content, what it lacks is any spark to light the needed media fire. Rubbing the damp sticks of NGO together isn't going to do it, we need to break out of this malaise, and it's easy to do.
Wordpress, friend or foe for activism?
In tech the successful part of the corporate internet is building peer-to-peer(ish) web projects. This is after the wholesale failure of the top-down hierarchical internet that went bankrupt in the dotcom boom. facebook and twitter, 4square and instagram, youtube etc are all built on horizontal(ish) peer production. Activism is still in the sterile and narrow dotcom boom of vertical knowledge production and distribution. The perfect tool widely used for this is the wordpress blogging platform. It's a tool for a single voice, for the top to speak to the foot solderers. Beyond its commenting system the is no peer production in a wordpress setup.
The hierarchical corporations are doing peer to peer production, the horizontal activists are doing top-down hierarchical. If the wholesale failure of activism wasn't important I would laugh at them. Here is an advert from frackoff:
"This spring, Frack Off are sponsoring Wordpress training for a dozen new local anti-fracking groups across the country and are looking for Wordpress trainers who will work for train fare, money for a pasty or two and of course the good feeling of doing something worthwhile for a really good cause. Frack Off need at least three or four tech activists who know their way round Wordpress to deliver the training in various parts of the country.
At the risk of overselling the project, this will be a great opportunity for someone to do a spot of travelling and meet some of the local campaigners and grassroots activists who are giving hell to the frackers and working to get this destructive practice stopped before it gets started in the UK."
This represents a failure in every way imaginable, a failure of ideology, a failure of strategic thinking, a failure of leadership. And a failure of social change. Tech activism is currently not going anywhere.
There is nothing inherently wrong with wordpress. It's a fine tool for nice looking top-down single voice web portals. Where the wrongness lies is in the activist media use of it as the "tool" to build an internet site for activist campaigning. It is the wrong tool for this.
Activist peer to peer tools would be wikis http://en.wikipedia.org
Sites that have activity feeds such as http://visionon.tv
Aggregating sites http://globalviews.visionon.tv
Ps. I use the (ish) for corporate peer to peer production as it is ONLY the face of P2P. Underneath it is a solid controlling hierarchy just like it always was.
Hard or Soft is the question
The are two types of security in activism (DRAFT)
The is the outline of what am talking about here http://en.wikipedia.org/wiki/Soft_security
Hard security
"hard security for traditional mechanisms like authentication and access control, and soft security for social control mechanisms."
Encryption and anonymity, hiding communication so that people can trust that there interaction is with the people they think it is with and nobody eales. in activist cercals this has a strong tendency to centralise activist infrastructure and activity around a small "shadowy" group. And history tells us this is the easiest place for state, and corporate spy's to live in these encrypted/secret shadows. Examples dailymail and Guardian
Soft security
"Soft security attempts to discourage harm and mitigate any damage, while quality control attempts to improve a product and weed out non-conforming output. The social controls on the production of Wikipedia documents demonstrate both principles, using discussion pages, accessible edit histories, policies and guidelines, in contrast to traditional document control mechanisms such as workflow and authorization, to achieve both soft security and quality control.[2]
In commercial security, soft security is often achieved through training of staff to manage the environment (1) to make disruptions more noticeable, (2) to make disruptions less socially acceptable, and (3) to create a perceived vested interest in the public.[3]"
Openness, activity streams, bring communication into the open to building trust. Using open tools so that you have a very direct and continues inside into what's going on so you can actual see and trust the popule you are working because you can see them. This builds a secure working relationship and dynamic and effective community of action. Pleapole who have something to hide stand out and are easey to see.
The is a case for hard security in activism and we have tradition to facilitate this - phone, meetups, affinity groups etc. the problem am highlighting here is the online infrastructure that we use to implement so called hard security in activism are almost all based on clinet server infrastructure which in hand with the geek obsession with hard security makes the admin of these centralised services into a fatel weakness - if I was a modern police spy i would be an activist syes admin running the group website and e-mail list and it is very easy to take on these responsibility and stay int he shadows.
For hard security in activism the is a much better model of peer to peer model were the is no centre, it is horizontal web of trust. this is not popular amuncest geek activism for a number of resions probably the most important (unspoken) resign is one of control. An example of a workable open source tool that activist could use is http://en.wikipedia.org/wiki/Retroshare would be good if a group of activist tried to work with this.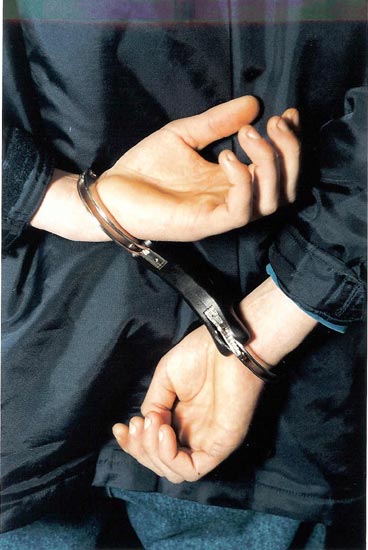 The ideas behind soft security is that the open web is simply not an appropriate tool for "spiky" organising and that most of the client server "secure" tools are pseudonymous at best and blatantly open at worst, this would be fine if people understood this but they don't and these tools are pushed on less techy people as the right this to do. This is both dangerous in a very practical sense and damaging as it makes activism much less dynamic and flexible. The tech tools activist use dampen there effectiveness and lead to a continuation of top-down working practices.
Activist hard security is currently both damaging to the movements from its dysfunctionally and from it pseudonymous. So if soft security is a much better model for MOST activist organising and is actually what the HUGE majority of activist are doing when they use facebook for organising - the question of facebook opens up a hole other connected can of worms.
Very good DRAFT wright up of these issues here http://meatballwiki.org/wiki/SoftSecurity
The memory hole in activism
The is a churning of the wheel in activism, it is part of the explanation of why campaigns tend to tern in cercals, the social change we push is often bogged down by these muddy memory's. The churning of the ground is mistaken for real movement, then activist get bored and move on to the next campaign. Its rare that the cart of activism moves any real distance.
Of course what is needed is for someone to innovate, get straw or wood under the wheels, leaver the cart out of the hole, organise a rope team to pull together, this gets the cart further along the road to where people really would like to go. Its a spark that dose it, but sparks that fall on muddy ground are soon snuffed out.
The memory hole keeps us all in the mud, it dampens the sparks that make things happen, its a churning that moves the mud in a facsimile of progress – and many people mistake the churning of mud for the moving of the cart. The failure of inspiration leads many to drop out of the activist path. The cart abandoned mired in the mud for the next group of idealistic and eager but forgetful crew to push and pull.
So the morel of this muddy and forget full fable? Please add your thoughts in the comments.
StopG8 website - Activist web organising tools are broken
The web is fundamentally a peer to peer network, as are human relationships. Let's look at a recent activist website built for the G8 protest in London https://network23.org/stopg8. It is a one way approach – a directing tool for a small minority of unknown and unknowable people to direct the majority of people, with limited ways for the majority to talk back or take part in the web organising.
Wordpress the tool used here is a a top-down tool, original a single user blogging platform, thus its useful for hierarchical opaque organising, which goes hand in hand with "closed security" minded geeks and activists - the problem oveasuly lies in the fact that such tools restrict peoples online involvement and this leads to a dampening and shrinking of offline involvement or the moving of open organising onto the closed web of Facebook etc. Wordpress is fine for a noticeboard site or personal blog but not for any form of self organising or group networking, its broken as a way of building a dynamic social moveme
A more obvious activist approach would be to use opentools such as wikis and forums, and self organising web spaces to build a creative movement "open security" model were people could could build "trust" by activity feeds. A tool for this would be single sign in site built on liferay such as http://visionon.tv
"Closed security" gives the dangerous illusion of anonymity were non exists, this both gives control to a small group of unaccountable activists and dampens self organising – the life blood of activism.
"Open security" widens ownership and builds spaces for creativity, its based on transparent trust networks. It builds security as the is no foles sense of anonymity – if you wont to organise something "spiky or norty" you whisper at the back of the pub.
The is no security in centralised activist infrastructure as you don't know who actually runs them and you don't know who is upriver of their hosting providers. The is a clear danger that this pseudonymous is mistaken for true anonymity and this danger comes at a clear organising cost. At the moment we have a clear failer of activist web culture, which can be seen in the shrinking of activism ( and its replacement with clicktivism) – post a comment if you would like to have a go at fixing this.
The activist problem of failbook
Almost all of Activism is organized on one corporate network and its run by this man
"Mark Zuckerberg's new political group, which bills itself as a bipartisan entity dedicated to passing immigration reform, has spent considerable resources on ads advocating a host of anti-environmental causes — including driling in the Arctic National Wildlife Refuge (ANWR) and constructing the Keystone XL tar sands pipeline."
its the magnitude of the failure of the alternatives that is at issue - for many people the web is facebook - this is now true for almost all activist online organising. The man who controls facebook is an elitist tosspot right winger and controls all this activist organising. What other tools do we have?
UPDATE
Couple of points: FB is a trap, that has been sponge to close the open internet - to take us back to the days of mediated media and communication. The reach is not huge (just do a search to find out how your messages are already filtered) its actually very small for any message that does not further facebook's advertising/money making plans. Yes, it has revolutionised activism and it has enclosed it and pushed aside all alternatives... inclose and privatises then exploit... its an old story. Facebook like all dotcoms is likely to fail, but it has shifted the web towards closer and the next round of corporate social networking will consolidate this shift. With the open web (and digitization project) we have a once in a century opportunity to reshape our society, we are fucking this up big time
My videos - a winter project
Idea for a project for next winter.
I have been making activist films for 20 years well over 100 short radical actavist 3-10 minit news reports on many different campaigns.
Tell the stories of video activism by my films – list all films then get key people who were in the campaigns (preferably in the video) to tell there motivation for being on the action/each film. Take all this footage to an abondond village on a Spanish island for 3 months next winter and edit it on solar power.
Its relatively simple and don't have to work with anyone but me to get it done, which makes it easer (:
A brief history of activism
This is a DRAFT
#Occupy has become bureaucratised and continues as e-mail lists and side projects, not very active.
#ukuncut has become institutionalised. Still active - presser protests in conjunction with NGO's
#climatecamp The anarcho' s left and most of the rest got jobs in NGO's a few continue in other campaigns. It has run its course, the influx of liberals had watered it down till its DNA failed. The healthy ones went onto Ukuncut. Fuckup, not conspiracy sadly. A spattering of global projects remain.
(google trends not accurate)
#submedia still banging the radical drum
#Indymedia failed from the opposite resion the activists excluded other groups in till the weren't a healthy mix left. Then the group dwindled by exclusion and inbreeding till its DNA was two narrow to evolve when it needed to change with the growth of personal publishing. It was replaced by blogs then corporate social networks. Still exists.
The are still some active IMC's would be intresting to look at why some are still working?
#undercurrents burned out of funding then failed to re-new with the fund-raising charity side not feeding into the active political production side. The charity/NGO side then shrank and dispersed. Still exists
(google trends not accurate)
#schnews had some lean times but seem to have survived in the radical project Though clearly fading on this graph of web searches
History of progressive media over the last 25 years
This is a NOTES for a DRAFT of a long post on history of progressive media over the last 25 years.
I have been working on subjects of technology and social change for over 20 years. It all started while I was at university and coming up to my final MA dissertation.
I was involved in live studio produced streaming internet TV in the early days "pirate TV" at undercurrents.
LIST the projects (many of them are linked from my old blogspot)
Around 15 years ago it became obverse that we had a looming crises in the funding and relevance of traditional media and a flowering of the possibility of a more open contemporary media by the internet.
I started to plan a project to fill this gap and build a better media. It started out called "offlineTV" as it was a internet distribution of the video from a prier CD-ROM based project "ruffcuts" the idea was to make the distribution of video by the web work in a simple and horizontal way. The consumption of this media was to happen offline at public screenings rather than on the web it self as the early web was still not a good place for reasonable quality video viewing.
Funding for this was not forthcoming... at the time as the was a general rejection of the scale of the upcoming digital transition crises in the traditional media ecosystem. I built a no-budgit version of the project bases on the applications built by the PCF a web server called Broadcast Masion (for torrents and RSS) and a offline torrent client, original based on azurease before moving to the miro client that PCF built. At this stage more people came on-board and we received some small funding to build a custom version of Miro client (making it less geeky). As we started to actually implement the project we came across the fundamental flaw in the possibility of a good outcome. The Miro client was customised 6 months after we decided to do this and by then the version of the software had moved on so we were working with out of date buggy code that could not be supported – it proved to be a dead end.
The main problem we faced was inertia – in the internet technology world things change very fast thus tasks have to be abstracted into big ideas, medium term goles and short sprints. The long term goles have to be simply recorded and change very little – there job is to keep the focus sharp on the medium turn goals so that the sprints are focused and worthwhile. The medium term goles have to be looked at at least every 3 months to keep them relevant. The short sprints should be just that short and preferably time constrained – otherwise the is a strong danger of them drifting into becoming the medium term goles and then settling into replacing the big ideas leaving the project itself barren and irrelevant. This has happened repeatedly in the visionontv project.
We found a opensource corporate CMS that was built with the DIY ethos of open collaboration and most impotently was built with open industrial standereds rather than transient fashionable activist technology. With this we built the hashed together the first version of our proposed site and looked to get the key missing technology created
* RSS in and out by tag
* A universal media player based on RSS as a feed language.
Then the is a open mindset based on co-operation and building a common wealth that is important.
Creative taging - some work practice notes
How its CORE to the project that you push aside something you don't like in the information flow. Note I did not say remove it rather push it to one side this is important as this is the bases of the understanding of human nature that is embedded in the visionontv project. The act of pushing aside by ADDING meta data is a creative one as it will push it into the view of other people who will simulely push the object into view of other people intill it reaches the people who do like it. The problem we have is that people do not get beyond thinking about themselves. The instinct we have to change is that of BLOCKING that is inaction/disengagement or the active removal of content by censorship or wherewithal from the bigger project. This is a normal reaction in the "stupidly individualistic" world we live in and in no way surprising or unusal outcome. BUT it is clearly damaging to good outcomes we need.
If content is posted "within the broad guidelines of the hosting environment" YOU remove something you don't like by adding to it, not by removing it.
Controversial notes
Limitation of the people am working with
- those coming from the old left suffer from the limitations of the old left - Boxer the houses in animal farm http://en.wikipedia.org/wiki/Boxer_(Animal_Farm) describes in a very B&W way.
- those coming from Newmedia suffer from the fashions of corporate controlled new media they relay on.
- those coming from activism are bound by the activist mindset – which often merges into a lifestyle
- those from the NGO world are bound by the limits of funding and careerer building.
Have been involved in many alt-cultures over the years and understand there limitations all to well. To have a hope of making this project work we need a core crew who reach outside these roles or at the minanem bridge them in a creative way.
"Stupid individualism" and "Re-creating the Soviet Union"
This is from 07/03/2005
You can go on this journey and find these things out thus creating a possibility or you can push them under the surfaces, smother or bash them every time they spring or seep out of our subcultures.
The lack of any group memory
In activist cercals it is thought a good thing to constantly re-invent the wheel… it's a symbol of belonging to not rock the bout.
* Tribalism – it's symbols and seint markings - cercals and there disappearing spirals
* Ridged thought – political correctness and it hidden fidgety - re-creating the Soviet Union
* Stupid individualism
What do all these things mean?
Stupid individualism – is all bound up in the smallness of the ego that capitalism makes in us all. Me, me, me is a strong priority even in our most enlightened people.
Re-creating the Soviet Union – is an excellent way of describing the rigidity of much "thought" and clocking of real process. Just as the Soviet Union had a modeal constitution on paper, but acted in a very different way, activist are continually re-righting and re-righting paper utopias and then, actively working under completely different ways – this has been a continues problem for outreach of most projects I have been involved in. The paper ways fall over as they are never enacted by the majority of people. And the hidden ways though often surprising affective at getting things done are very disempowering beyond the small cleack at the center. If we keep re-creating the "soviet union", unconsciously certainly, nothing can be achieved by this… they had the secret polices and a highly authoritarian polices state to make there paper constitution in to a big illusion and there hidden workings into an affective administration… we just have a paper illusion that confuses and a hidden minority who burn out and move on.
Tribalism - gives the sence of blenonging which for the majorty is the atractive part of the actavist project. The outcome is relativly uniportent to the majoraty of the peopule involved in any campine, they simpaly move onto the next issue as the poassion/creativerty of the last issue burns out. This churning ends with most individuals returning to the treditional tribes of consumerism and carrerisam.
An idea for internet TV from 2001
This is a old draft from the early ideas stage of visionontv
Short proposal
Imagine a TV channel where anyone can put anything in and take anything out, which streemed personalised channel just for you. To achieve this we can use the internet to make jump from current TV to future TV by providing the simulation of a traditional streaming channel personalised to the viewer, while at the same time opening up the interactive possibilities intrinsic to the mediam (and the age).
A global TV channel, starting small with the current technology and skills, in stages moving into an open universal global media outlet. The content can be freely added by anyone, from more conventional channels or archives to new community or low-budget specials. Content can consist of local issues on council flower beds to the latest Hollywood blockbusters. The e-comers model will mean that all content whoched will reseve a revenuw.
Undercurrents in the Mainstream
The Trojan Horse Application
A Universal TV Channel
A proposal for a world-wide workers co-operative approach to New Media
By Hamish Campbell
We are moving into a cybernetic age, we rely more and more on computers in our everyday life, the mainstream of this is a dulling social control by faceless corporations. However, many people are attempting to use technology as an extension, a facilitating of human potential. Imagine a TV channel where anyone can put anything in and take anything out. Imagine a personalised channel just for you. To achieve this we can use the internet to make jump from current TV to future TV by providing the simulation of a traditional streaming channel, personalised to the viewer, while opening up the interactive possibilities intrinsic to the internet. That is carry a profile of people's interests and work at stretching that profile, just challenging them enough - to widen their tastes, to give them the opportunity to follow different streams.
The project is similar to the interactive book in Neil Stevenson's novel "The diamond age", "A young lady's primer". Which by interactive story telling instills confidence in the readers own wearth and influence. In this, it has an ideological path - the pursuit of freedom and justice. Our art and craft as a TV channel is to make that path visible and accessible to a wider range of people. Firstly to inform, secondly to spark off the interest necessary to leave the bland confurt of the mainstream, to follow more humane secondary streams.
The project sets out to make real the liberal ideology that our societies applaud. It is an attempt at "concrete-utopia", the transmission of the best within our society as it stands, rather than the more normal, problematic, radical approach of overthrowing the status quo to create the new.
Thus the channel inbody's the mainstreem liberal ideals of:
Individual liberty

Equality of opportunity

A mixed economy

The green, world approach and local approach.

How this will work with broadband Internet TV

Profiling

In the mainstream the mantra of who, what, where is not new, though with interactive consumption it is taking on a new importance. Profiling is big on the NET, everyone is after personal information to "personalise" the alienation of blind consumption. Looking into this can of rotting worms can we find anything worth composting to enrich our garden?

Proposal for a self-directed TV channel.

A global TV channel, starting small with the current technology and skills, in stages moving into an open universal global media outlet. The experience for individuals is that each has a channel of there owen, and you can sample others' channels by amalgamating them with your own - you meet someone, and like their outlook... merge their profile into yours. You like a pop band, merge their channel to yours. This will create overlapping virtual community channels.

In its interactive shape the channel can be made up of tasters, with a list of viewing options, or can be set to play a more traditional no-interactive schedule. Instead of reaching for the TV guide, just look at the options available on your own channel - or any other global mainstream or counterculture channel.

You choose what to whach as any interaction will bring up a new list of content - much like a real-time review engine. The system then "creates" a channel for you [these will be made up of basic templates*]

* The templates will be baced on traditional TV scheduling the differences will lie in the content. An example would be the BBC 1 schedule. News and life styeal for breakfast, daytime soups, B films, early evening???? Local and global, News then mainstream drama and documentaries, music and such. The programs would be a mixture of live streams (news and sport), new productions and seareals mixed with archives. All profiled the majority to your inclananation, with links and a minority of conflicting views. This will be mixed in with a "random" selection of the "best" that others profiles are watching and some deserving editorial "gems".

Your profile will be adjusted in real-time by your choices of program subjects, by your choices of what is in your profile and, finally, you can go into and directly edit your profile.

The content will be freely added by anyone, from more conventional channels or archives to new community or low-budget specials. Content can consist of local issues on council flower beds to the latest Hollywood blockbusters.

The individual or corporation who adds content, fills in a basic profile for the program. When submitted, this is first sent to "reviewers", that is people who have expressed an interest in reviewing content. They then each add to the program's profile and when there has been a large enough consensus the program is dynamically added to the schedule, with the new consensus profile. The reviewing process is open to all. The System is open to content from all over the world.

All the profiling data is dynamic. If you give a program a good rating its whole profile will be merged with your current profile. Trashing a program will reverse this - it will subtract the profile. This process will be elastic in its effect - it will have a moderate immediate effect and a smaller long term effect. Thus if you are a sports addict and for what ever reason you trash three sports programs and chose a comedy program instead, for the rest of that day you will get comedy and "teasers" of other subjects, the next day you will get half comedy and half sport... on the third day you will get the majority of what you watched on the second, and some of any "teasers" you followed. This process works in reverse, with individual viewers' profiles affecting the profile of the programs themselves.

The profiling system will work as a tree, with top levels and side levels branching off. The top levels will be decided by the user's profile, and then dynamically adjusted.

Some profile categories could be:

Fixed: nationality (country/region); language (spoken/subtitles); type (film/documentary/news/sport/commercial, review; subject (searchable key words) etc.

Variable: quality (good - bad), accessibility (easy - difficult), violence (child - adult), erotic (conservative - liberal), ideology (progressive - reactionary) etc.

This approach would be modified for live streams and real-time news features which would work on a system of trust - that is on an registered profile of the organisation - which again will be adjusted by views real-time choices. Self profiling by active intention and passive consumption.

There are also interesting statistical ways of collecting and processing such information, which could be included.

User interface

The basic interface idea is simple, a single button that gives you the option of trashing content you are not interested in. Interface options vary in their level of interactivity, encouraging interactive uses rather than leaving the channel on autopilot.

1. Dumb - by trashing programs the user doesn't like and rating those they do.

2. Basic interaction - by choosing from the cued up list of possible programming that is provided with any user interaction.

3. "What mood am I in?" Expressed by the web - sliders - the users can express an interest in certain areas by elastically/temporarily changing the sliders on their profile. (dynamically created by their profile, with one or two challenging additions)

4. Traditional key word searching (with or without the aid of their profile).

5. Directly changing their profile (this complies with data laws).

Options

1. You can make your own, or organisations' profile public so that other people can watch it and you can watch other's... Undercurrents, football stars, NGO's, Channel 4 etc.

2. You can "merge" others profiles in to yours, such as an organisation, famous author's or popstars. Which will provide an easy way of getting an interesting personal channel, and seeing the world from different points of view.

3. You can bookmark TV series and news services, so that they always appear when a new content comes out.

4. Key words can form part of your profile, such as a city, person or brand.

It is important to realise that any large "outside" change will soon be personalised by your own interactive choices reshaping your profile to represent (and challenge) your point of view. A Universal TV Channel is not about dumming down people, it is about taking away the dull bureaucratic routines needed to choose "quality" and "truth" in our heavily commercialised and consumptive world.

Funding

Is flexible and from a number of conflicting sources. It is interesting to note that the content providers and viewers can choose which revenue funds their viewing in real-time, and this will also control our revenue flow. In this the project is one of a viewer/producer workers co-operative.

Funding roots

Advertising

E-commerce's commissions

State money (grants/regional funding)

Sponsorship

Donations (PBS)

Pay per view

Advertising is very problematic, but the money has to come from somewhere... we could accept advertising and feed this to people's profiles - for the mainstream this is the goldmine of revenue, and just like goldmines it has the problem of wide spread pollution. The adverts would directly pay to the content providers (video makers) a commission on each viewer with a cut for us as the provider. This is the dream of mad consumptives, though we live in such a world.

Links to commercial sites - both mainstream and counterculture - the balance is decided by people's own profiles. We take the standard Internet commission for referrals and any purchases that these create. It is important to note that adverts are profiled just like programs.

Public service? Government money? If this was possible, we could then pass this onto content providers and take a more respectable running cost commission. A good source of funding.

Donations, the old PBS projects. May work for special interest groups, again we have the opening of taking a small commission in the middle.

It is important that a proportion from each revenue stream is cross subsidised to all viewed work. Thus the mainstream movies advertising would pay for the counterculture response. Creating the liberal (and free market) ideal of "perfect knowledge".

cut for video producer.

cut for redistribution over whole network.

small cut for the host server of the video,

small cut for channel(us).

small cut for channel's production grants.
Thus we are not only a voluntary distribution network, we also pay for content, bringing a wider and more creative mix of local and global content.
Next Steps
Approach
This is the freeing of human potential, the profiling is not to facilitate people wallowing in their own ghettos. Each channel needs to always carry a wide range of views. For example, if someone's profile was largely shaped by sex and sport, the programming would not only be filled by pornography and golfing, but links and teasers for programs on the effect of pornography and the destruction of wildlife by the building of golf courses. In this example, if the viewer followed one of these links, their profile would react and bring up more options - a small, different window opening into a larger worldview.
Structure
We need a production, editorial and management team. The net, like any "unmoderated free market place", is filled with dross. An editorial level above the reviewers would add a holistic view to the information flow. Human beings are created by their society - if we do not consciously attempt to shape its flow - we are in continuing danger of polluting and despoiling our commons.
C.f.: Gerat Harding, Tragedy of the commons.)
Technology
1. We need to write a database to hold the profiling information, the channels templates, and provide and input page for content.
2. To create the user interface and local web TV application.
3. Sign up content deals with current Internet video hosting sites.
4. Work on the financing and management model.
Time table
This project is now technically feasible, relatively inexpensive to setup as a technological prototype. Marketing would be by rumour and users word of mouth (viral marketing as it is called)
6 months for programming and setup
3 moths testing
3 moths to get up to speed with content and video hosting.
Full launch of mature product in 1 year's time.
Cost
For a minimal budget setup, in the region of £200,000 for the first year. Have office space in Oxford and access to an experienced development team in London.