Am a documentary film-maker and journalist covering environmental issues. Am making a feature length documentary on this subject.
This is a fassmer CLR-C 7.2 A davit launched lifeboat, which are designed for exceptional and quick performance under the most severe conditions. Totally enclosed, they are compact and modular, designed to fit into tight spaces and to operate easily. I bought it STONEHAVEN Aberdeenshire UK, ALAN JOHNSTON 07759 421998
Fassmer Type

CLR-C 7.2

Max Capacity

61

Length

7210

Width

2890

Height

3160

Weight (kg)

3200
Add the tag "boat" for your post to apper here.
Please edit the wiki with ideas and links
Trip down the Thames to the Medway
down the big river
Boaters are a vibrant minority culture living a parallel life in the heart of our cities and countryside. They are currently under threat from Insidious gentrification. The Village Hall Butty will give them a space to gather and celebrate their community. The aim is to create a floating village hall for boaters, local residents and the myriad of people who visit the towpath every year. Through social events, skill sharing workshops, regular clubs and other activities – they aim to create a vital hub for information and advice with a focus on promoting sustainable living, integrating communities and protecting and enjoying the waterways.
To make this communal space on the London waterway a reality we need to raise the Crowdfunder target of £5000 in a few days time. We have raised more than half of our target now and funds are being sought via www.crowdfunder.co.uk/the-village-butty
The brainchild of Alice Cade, Ian Horrocks and James Bentley, seasoned boaters who have lived on the canals and rivers for many years, the event aims to bring together the boating and land based community to enjoy and celebrate the waterways and the variety of people who use them.
Please help keep the village hall afloat for the local community to enjoy for years to come. Find us on Facebook www.facebook.com/thevillagebutty or Crowdfunder www.crowdfunder.co.uk/the-village-butty
One of the regular "jam on the butty sessions" the butty providing a space for local acoustic music
The Village Butty Project
Update
They have raised just over half the funding and the is still 11 days to go (appeal ending 15th July 2015)
Events on all week, big day https://www.facebook.com/events/1680993855468109/
Please support this project by directly donating or sharing this post with your friends and relatives.
The longest and friendliest village in the UK is actually the London Canal Network. Its a tight-knit community of eccentrics and iconoclasts, mums and kids, working people and retires, a cross section of life live in a continuously roving/changing mix.
For the last 3 years or so James (and the Butty) have been providing a floating gathering place for this community, while trying to make a living as a events space. He was becoming exorsted and the sums went adding up so he decided to sell the Butty a few months ago, the was a uproar from the community of boaters who had been relying on this resources, a couple Alice and Ian decided to take on the project and grow it into a not for profit company – the Village Butty Project was born.
For this to become sustainable and independent the Butty needs a companion boat to move it, provide catering, light and working space. The is now a fund raise going on to make this happen. The boat has been sourced, the money is need to renovate into being the companion space to make the village hall Butty a self standing project. To keep this invaluable resource working on the "cut".
You can help, clink on the links to find out more and directly support the project:
Being a Pirate - the CC'ers life
There are two keys to being a CCer

1) Don't take the piss

2) Be a pirate

That's about it, now they can overlap, let's look at examples of both:

Don't take the piss.

* Move every 14 days, not hard, and if you can't regularly keep to this then you probably aren't cut out for life of a CCer, time to think about getting a flat or a mooring if you can afford it.

* Clean up after yourself, your mum isn't in your boat, thank god, not taking the piss comes down to you, so clean it up.

* Noise, you're up for a rave good on you pirate, but don't take the piss by doing it in the middle of built up suburbia near lots of moored up boats who aren't invited.

* Help your mates, the pirate code is mates rates.

* Don't be a boss with a machete, a can of special brew, it's not friendly it's not wise.
* Am not sure were this goes "Don't tell me how to live my life."

Be a pirate.

* Fuck the system, fuck the bureaucracy, fuck the police, though sometimes smiles and giles are the pirate way, good to keep balancing this.

* We all love pirate moorings, make good use of them and spread the word of mouth.

* Invite all your neighbours to parties, we all love parties.

* Build you boat under a bridge, it's what they are for

* Pirates are horizontal, the captain gets voted in, remember this.

There are more but that's enough to get on with.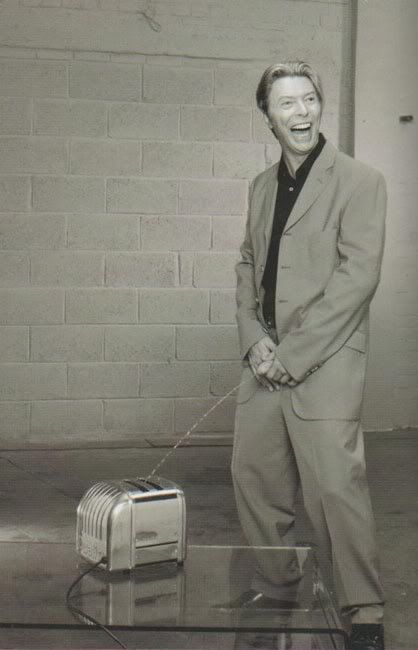 Overlaps
* Renting you boat out is a fine balance between being a pirate and taking the piss. Going away for 6 months to India, sure be a pirate and rent it out. Have a huge brodbeam or a flotilla of 3 boats permanently rented on the open tow-path/wintermooring is taking the piss. The open tow-path is a commons that belongs to us all, don't enclose it for private gain.
* Bridge hopping in a popular spot, if you need to for a while no problem, be a pirate. If you do this all year you are taking the piss and endangering all our lifestyles by pushing the enforcement agenda.
*Yarr! Be a pirate-recycle wood for fuel. Don't take the piss by burning it in front of people's homes.
* and a few more to come....
Basic boat 12v electrics
I see so many people with battery issues thought I would do a basic post.
Battery state is a bit of witchcraft, you can get an idea of charge by using a volt meter after leaving the battery's for more than 3 hours with out use.
State of Charge (v)
100% 12.7
90% 12.5
80% 12.42
70% 12.32
60% 12.20
50% 12.06
40% 11.9
30% 11.75
20% 11.58
10% 11.31
0 10.5
While the battery's are on charge or after use you will not get a valid idea.
Try not to take your battery's lower than 12.00v If your battery's are low recharge them as soon as possible, the longer you leave them flat the more long term life you lose.
Solar panels will help for long term battery health, give the battery's a rest for a day to come to full charge every few weeks to care for them.
How to use a volt meter
Every boater needs a volt meter to hand. You don't need an expensive one though spending a bit more will likely get you more robustness. http://www.ebay.co.uk/bhp/digital-voltmeter
Read the instructions of your volt meter.
To use turn the dial to 20v DC then put the red probe (pin/stick) onto the plus and the black probe onto the negative terminals of the battery. You can scrape the terminals if they are dirty to get a good connection. This should give you a volt reading in the range of 10-15v see my last post for what this tells you.
*** Be careful of placing any metal objects that could connect the + and – on the battery or wires as this could course a fire and will spark alarmingly ***
To get to know your battery's you should do this often at different times of day for a while, if you care for your battery's they will care for you.
A view and strategy for sustaining the boater lifestyle and community.
Food for thought (DRAFT)
A view and strategy for sustaining the boater lifestyle and community.
NVDA (direct action) with a good PR team works - Sorted office occupations in conjunction with a competent media team, could knock CRT onto the defensive in a week and refocus their agenda within a month. However this is a dangerous strategy because if they are defeated to effectively and to hard then there will be pressure to replace them with something "better". And better won't be better for the boaters.
What is needed before this strategy is attempted is the building of grassroots self-management among the boater community so that the space opened up by the knocking back of CRT can be filled with what we want. This would considerably increase the likelihood of "better" being better for boaters.
At the moment there is strong resistance to the building of self-management, the libertarian nature of many boaters, feeds fear and divisions amongst the community. This disempowering is pushed by many people for many different agendas on our own side and their side. Some thought needs to be put into any strategy to mediate this.
What would a medium-term sustainable boater lifestyle look like?
The tragedy of the Commons would have to be addressed, and market solution clearly rejected. How would this be manifested would be a working progress.
A number of roles that CRT are currently pushing as their responsibility would have to be clearly/largely taken over by cooperatively run boater responsibility groups. Primary amongst these will be the enforcement of the 14 day rule, moving towards this would be one of the key ways of building boater self-management. Areas like recycling, community cleanups, carer and repair of the basic infrastructure could be taken over by a mixture of small-scale boater businesses, cooperatives and voluntary groups. To facilitate this becoming a national coordinated response we would have to creatively use open digital structures to federate these solutions.
Above is just the start of a proposed list, the process of public brainstorming could expand and filling the gaps as needed.
In conclusion, life on the cut has a strong community that is weakly bound by bureaucratic structures, there is a good opportunity to build a movement towards a more utopian/practical alternative to mainstream ratrace society. Currently boating is small and marginal, it is outside of the view of traditional power politics with the transition from British Waterways to CRT we are part of a small Conservative experiment in self-management, this experiment like many coming out of traditional politics is a fantasy and will fail, left as it is boating will fall back into the old bureaucracy and thus be devoured by market relationships, our community though strong is fragile and is unlikely survive this transition.
The challenge for us is can we use the opening of this failing experiment to build something more interesting, to sustain our lifestyles and traditions to strengthen our communities and freedoms. And to raise our eyes a little bit can we be a small change in the larger world.
UPDATE: the has been a long comment thread on #failbook which will add as another post
My test wind mill, works, made from PVC piping a a small electric motor and a quadcopter blade for the rotor. Puts out 2-3v in a small wind.
Testing the aluminium scaffolding pole tower with rope, 3m in hight, with the boat hight thats just less than 5m.
Cutting notches in the fencing post holder to anchor it in place.
Happy volunteer helper.
The windmill is up with some more help, still using a rope as a break till am happy it will stay up for the night.
Using cheap ratchet straps to hold it in place, I dont think these will survive the sun come spring so will have to be replaced with wire.
Testing on Walthamstow Marshes.
Lister Petter LPW3 Marine Diesel service
This is the same model as my engine, have to service it:
* Change oil in engine and gear box
* Drain and flush though the coolant and replace.
* Replace oil and fuel filters
* Check fuel tank for water
* Tighten alternator belt
Have the oil and fuel filters ready.
Humm need some help with this as have little idea of engines.
Importing goods from China
Am thinking about seting up an import and installation business for small wind turbines from China to put onto boats and power protest camps. At the moment the majority of small scale power generation is from fossil fuels, this is both unpleasant and needless. Solar power in the summer being very viable, this leaves 3-4 month of the year with limited power - thus diversifying into solar/wind set-ups.
To buy small wind turbines in the UK the expense is to high so am trying importing them directly from China - the minimum order when shipping is taken into account is 3 so have sent over $1K to a pretty random paypal account to buy them.
For some background on how to go about importing http://importcrashcourse.com/pay-importing-china/
To get an idea if a company is relabel its good to do as much searching as possible - from the pretty random paypal gmail account they sent me I found out this information https://whoisology.com/archive_6/chinaalps.com that they actually own 4 company's and are the registry email of the Domain of the company I am buying the goods from. This is a good start.
Then the is the issue of VAT/duty to be paid http://www.dutycalculator.com/
Update: the goods arrived and seem to be of good quality, the issue of installing a tower is the subject of my next post.
Am working out how to put in an upgraded battery bank for my boat in the space left by removing the air cylinders. (I also need the weight for ballast)
Am looking at installing 2 or 3 of these in the space opened up under my floor (need to be low hight)
Then running 5m of this cable black and red through the centre section of the boat (it is 7.2 long over all)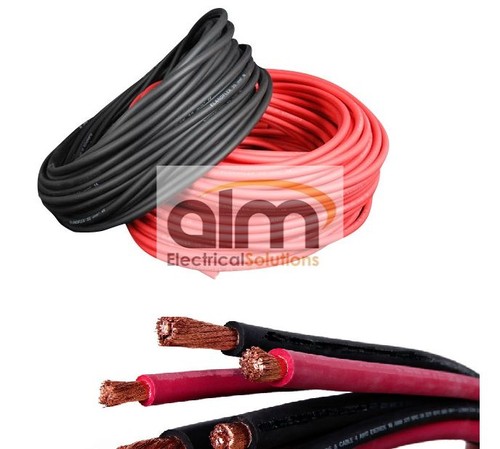 Connecting it to the battery's with these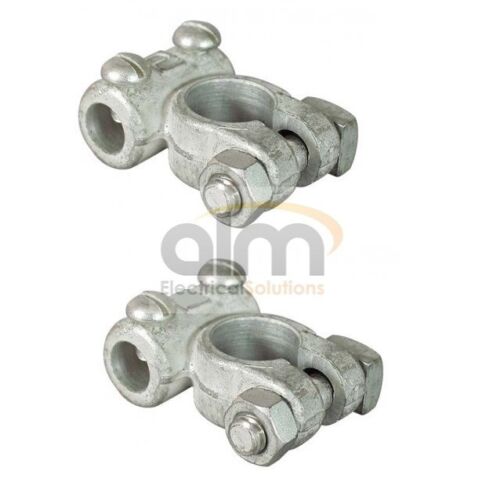 Then putting junction boxes at both ends and feeder lines off to plugs, lighting ect.

Then running the solar charging cable to the battery's.
(Can use existing one, but need new charge controller soon)
Adding a second alternator in place of the water pump to bulk charge this battery bank.
(need alternator and mounting bracket)
UPDATE
Bought 2x 250amh banner battery's doing installation under the floor (making the battery box now)
This is the first part of the order I put in:
Thank you for placing an order with us for the following items:

1
Product code: P01038


Part Number: MFB1-1

"Mega & Midi Fuse Power Distribution Box"

Price: £20.87

1
Product code: P01023


Part Number: CM35R

"Extra Flexible Tinned Copper PVC Battery Cable - 35mm² 240A"

Colour: Red, Length: By the metre

Price: £7.49

1
Product code: P01024


Part Number: CM35B

"Extra Flexible Tinned Copper PVC Battery Cable - 35mm² 240A"

Colour: Black, Length: By the metre

Price: £7.38

6
Product code: P00125


Part Number: CTT35/08

"Copper Tube Terminals - 35mm² Max. Cable"

Stud Hole Dia: 8mm

Price: £0.69

1
Product code: P01067


Part Number: HRN1002

"Universal 12V Low Tone Disc Horn - 105dB"

Price: £7.39

1
Product code: P00616


Part Number: BIS1014

"Marine Battery Isolator Switch - 2 Positions"

Price: £19.78

2
Product code: P00513


Part Number: MD30

"Midi Link Fuses"

Current Rating: 30A

Price: £1.95

1
Product code: P00527


Part Number: MF200

"Mega Link Fuses"

Current Rating: 200A

Price: £3.48

2
Product code: P00609


Part Number: BT461P

"Positive Battery Terminal Clamp - Vertical M8 Stud & Nut"

Price: £2.69

2
Product code: P00610


Part Number: BT461N

"Negative Battery Terminal Clamp - Vertical M8 Stud & Nut"

Price: £2.69